Photographer captures stunning images of the Northern Lights across South Tyneside
A South Shields photographer has praised his "luck" after capturing photos of the Northern Lights in the borough's skies.
Steven Lomas, 36, managed to capture images of the Northern Lights on Sunday (February 26) and Monday (February 27) evening at Souter Lighthouse and the Herd Groyne Lighthouse.
The civil servant, from South Shields, told the Gazette of his "luck" in capturing the display above Souter Lighthouse on Sunday evening.
He said: "The weather on Sunday night was really cloudy but I took a chance and headed to Souter on the off chance that I might get to see them.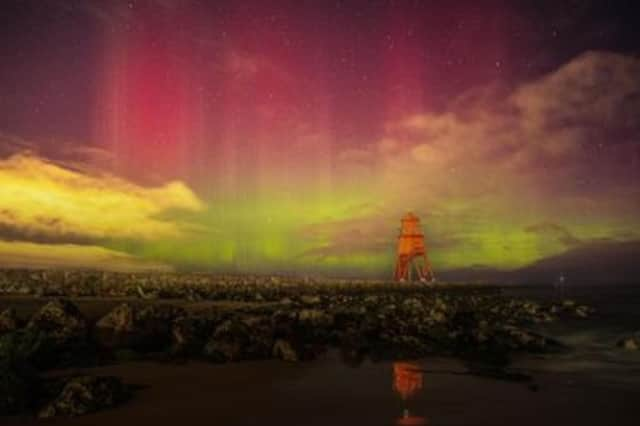 "Within an hour of being there, the clouds parted just enough for me to be able to get the picture of the Northern Lights before they were covered again so that was a lucky break.
"It doesn't come across on the image but there was huge purple columns of light, which would have looked spectacular if it wasn't for the cloud."
He added: "It is always something that I look out and check the weather for as each time you seen them, it is a completely different and unique experience.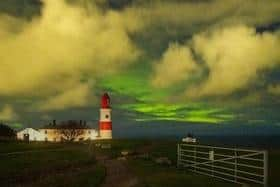 "I never get bored of looking at them, especially when you get to see the huge pillars of light in the sky.
"The display on Monday at the Groyne was probably the best that I have seen from the Northern Lights in this country.
"I was the only person out at Souter on Sunday evening but there were loads of people stopping along the coast road on Monday to get a look at them, it was great to see."
The Northern Lights are caused by 'solar wind' which cause electrically charged particles to collide with the Earth's magnetic field and atmosphere.
The solar wind distorts the Earth's magnetic field as it approaches, allowing some charged particles from the Sun to enter the Earth's atmosphere at the magnetic north pole and the magnetic south pole.
As these charged particles "excite" gases in our atmosphere, they make them glow.