Fire and rehire a 'national emergency', says South Tyneside MP leading parliamentary debate on workers' protections
A South Tyneside MP has said the UK is facing a "national emergency" over 'fire and rehire' tactics wielded by employers, as she called for a ban on the practice during a parliamentary debate.
Published 29th Apr 2021, 16:22 BST

- 3 min read
British Gas is the latest company to have been accused of resorting to such tactics after making almost 500 workers redundant last week. The firm had offered the affected workers their jobs back on lower pay and with worse terms and conditions attached.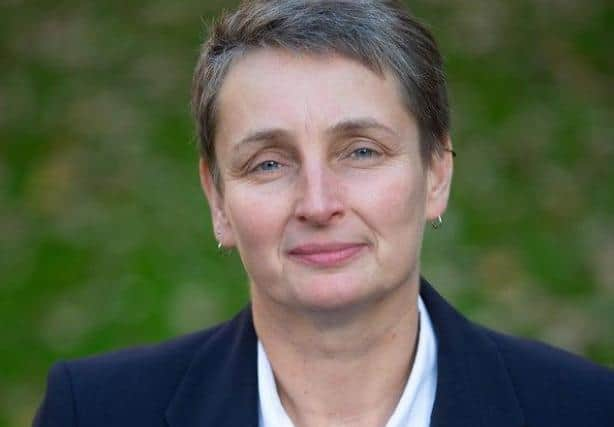 Last year, British Airways similarly announced plans to cut 12,000 jobs and re-employ the remaining 30,000 staff on less favourable terms following the dramatic drop in passenger numbers during the pandemic. The airline's CEO, Álex Cruz, eventually stood down over the row.
"Outlawing 'fire and rehire' must be included in next month's Queen's Speech, either in the Employment Bill or as stand-alone emergency legislation," the MP for Jarrow said this week.
Former Shadow Chancellor, John McDonnell, also spoke during the discussion - along with North-East MPs Ian Lavery, Sharon Hodgson and Grahame Morris.
The debate comes during the same week Unite the Union launches a fresh campaign that seeks to put an end to fire and rehire in the UK.
In January, the Trades Union Congress published research which suggested that as many as one in 10 workers had been told to reapply for their jobs during lockdown on worse terms and conditions or face redundancy.
In her leading contribution, Ms Obsorne told MPs: "Many workers have lost friends, colleagues, and family members to this terrible virus and now at least one in ten of them face a further pandemic of opportunistic employers using Covid19 as a cover to dramatically reduce workers' pay and terms and conditions.
"The economic uncertainty stemming from the pandemic has provided another opportunity for big business to shift power even further away from workers so it can boost long-term profits for shareholders.
"These are some of the same companies that have made use of public money through the government's Job Retention Scheme."
Ms Osborne added that allowing the practice to go on would undermine the Government's 'levelling up' agenda and urged political leaders to outlaw it for good.
"The government must understand that well-paid, secure work is good for the economy, and greater security for workers would mean a stronger and quicker recovery," she said.
"Our friends across Europe understand this, the practice of 'fire and rehire' is already banned in Ireland, Spain and France.
"If this government are serious about 'levelling up' and 'raising standards' they must commit to ending 'fire and rehire' once and for all.
"I hope to see it in next month's Queen's Speech – either in the Employment Bill or as stand-alone emergency legislation."
Enjoy unlimited access to local news, the latest football stories and new puzzles every day.
With a digital subscription, you can see fewer ads, enjoy faster load times, and get access to exclusive newsletters and content.Click here to subscribe.