The best wedding venues in South Shields - according to Google reviews
Wanting to celebrate your big day in the coastal town? Check out the best venues below.
South Shields is known for its beautiful coastline, making it one of the top destinations for weddings.
Although many people in South Shields may choose to get married in a church, a lot of people head to the top venues in the town to celebrate their wedding reception. Having said that, certain South Shields wedding venues offer wedding packages.
Check out the top places to celebrate tying the knot in South Shields - according to Google reviews.
Hedworth Hall
Hedworth Hall, which is located on Dean Road is known for its large capacity venue. The family-run business has a large hall where people can hold special events with a space for decorated tables, a dance floor and a large bar. Room hire can also include a DJ and food options at an additional cost. It is rated 4.3 out of 310 reviews on Google.
The Sea Hotel
The Sea Hotel is in the ideal seafront location between the iconic Marine Park and Ocean Beach Pleasure Park. The hotel, which boasts 34 en-suite rooms for overnight stays, also offers wedding packages for different budgets. It is rated 4.0 out of 542 reviews on Google.
Little Haven Hotel
The Little Haven Hotel, which is situated directly on the beautiful South Shields beach is an ideal venue for those wanting to tie the knot near the coastline. Little Haven Hotel offers a bespoke wedding package, with experienced staff ready to assist your wedding needs. The hotel has a rating of 4.3 out of 1,431 Google reviews.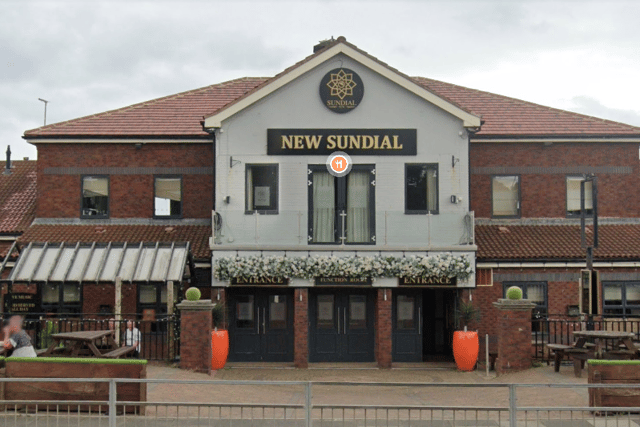 The New Sundial
The New Sundial is yet another South Shields venue with a great location, and easy access to the beach. The multi-purpose venue has a top-floor function room that has a capacity to hold 150 people. The function room also has a balcony overlooking the seafront. The New Sundial offers various wedding packages. The venue is rated 3.8 out of 1,011 Google reviews.