The Bodyguard at Sunderland Empire: 'A glittering success'
Soap star Ayden Callaghan stars in the title role.
The Bodyguard The Musical returned to the Sunderland Empire stage with a whole new cast for their 2023 musical theatre production.
The show, which is based on the 1992 film The Bodyguard, which starred Whitney Houston in the lead role as Rachel Marron, has a lot to live up to. Thankfully, the show was able to pay homage to the original movie and its characters, while still standing on its own as a separate piece of work.
I want to start with what I was most impressed with from the show, and that is the set design. With numerous set changes, each backdrop to the scenes were incredibly realistic and helped to enhance the story. Due to the incredible design, It felt as if you were watching a movie with different filming locations rather than a show taking place on one stage.
I also enjoyed that in various parts of the show, pre-recorded close up shots of the cast were projected onto the stage, allowing the audience to experience the emotion on a personal level.
The cast were absolutely brilliant. Former Pussycat Doll member, Melody Thornton starred in the lead role as Rachel Marron, while Ayden Callaghan played in the title role of Frank Farmer (Rachel's bodyguard). The pair worked well together in the main roles, and the audience could feel the chemistry between them.
Actress Emily-Mae absolutely stole the show in her role as Rachel's sister Nicki. In each scene, she commanded the stage with her incredible vocal talents, and displayed a range of emotions within her acting. Emily-Mae is certainly one to watch, and in my opinion, the stand-out performer from the show.
Two performers who also really stood out to me for their amazing performances are Mario Nicolaides who played The Stalker and Iesa Miller who played Rachel's son Fletcher.
Nicolaides was able to portray the sinister character really well, while Miller was absolutely adorable yet incredibly professional for a young actor.
James Groom who played Sy Spector, Graham Elwell who played Tony Scibelli and John Macauley who played Bill Devaney certainly deserve a mention for providing comedic relief, and each of their scenes were executed excellently.
The show-stopping costumes and spectacular choreography helped to make the show a glittering success.
The show really honoured Whitney Houston, with her greatest hits being performed throughout the show - even those that weren't originally featured in the movie version.
The finale was actually one of the best parts of the show, as the cast came together once again to perform Whitney's I Want to Dance With Somebody, with each main character getting a chance to sing the bop we all know and love. A great way to end a fantastic show.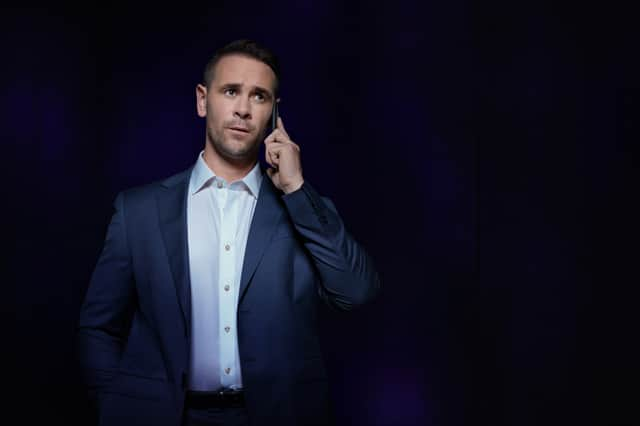 The Bodyguard will be at Sunderland Empire until February 18, to book tickets visit here.