NS&I Premium Bonds January 2023 prize winners: When is the draw date and how to check if you are a winner
People are hoping that their luck is in for the New Year as NS&I are set to publish the latest results of the January 2023 Premium Bonds.
It is not only the start of a new year but of the month of January, which means a brand new Premium Bonds drawn from National Savings and Investments (NS&I) is upon us. Lucky winners are set to bring in 2023 with some extra cash by receiving up to the jackpot prize of £1 million.
What better way to celebrate the New Year than by a hefty lump sum of money to treat yourself with and ease the ongoing cost of living crisis financially strapping families across the United Kingdom. Other high value winners will get as much as £100,000 to as little as £25.
Premium Bonds are an investment product issued by NS&I and are unlike other investments. Holders can earn interest or a regular dividend income and are entered into a monthly prize draw where they can win between £25 and £1 million which is 100% tax free.
A unique bond number is issued for every £1 invested, so a £100 investment in premium bonds would have a return of 100 bond numbers, each with a chance to win after being held for a full month. Numbers are generated at random by NS&I's random-number generator ERNIE each month.
The maximum level of investment for Premium Bonds is £50,000, while to get involved the minimum is £25. Those interested in purchasing bonds must be aged 16 or older, while they can also be purchased on behalf of individuals, and can be done via phone, by post, or through visiting the NS&I website.
NS&I Premium Bonds January 2023 draw date and how to check if you are a winner
Hopefuls crossing their fingers at the chance of becoming a millionaire in 2023 will be able to find out if they are a winner right now. NS&I published the results of the January 2023 draw on Wednesday (January 4).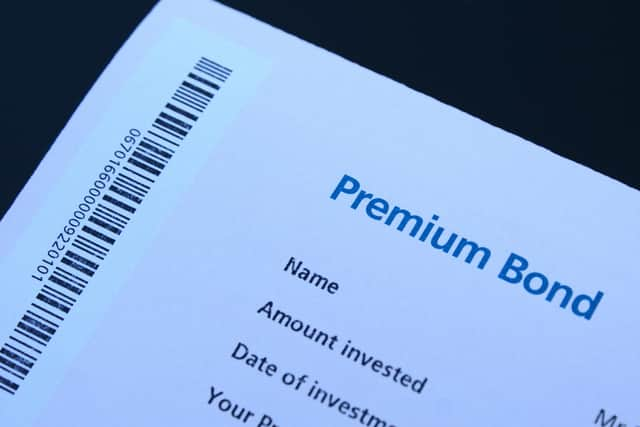 Do you think you might be one of the select high value winners? Well you have the opportunity to check through the official NS&I website by entering your Premium Bond number.