Best bread makers - tried and tested, from Panasonic, Morphy Richards, and Lakeland
There's nothing quite like the smell of freshly-baked bread - and with a bread-maker you could make your own loaves as often as you like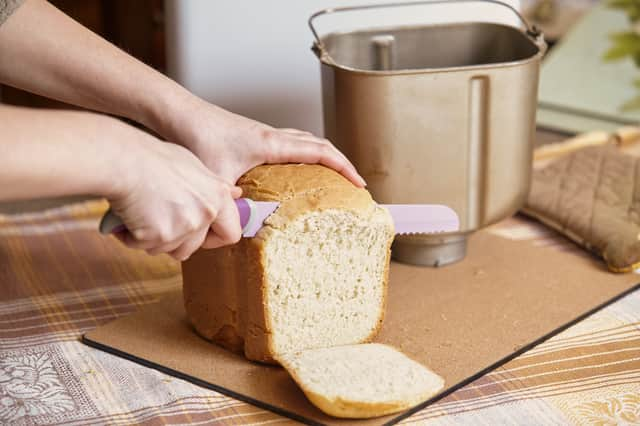 This article contains affiliate links. We may earn a small commission on items purchased through this article, but that does not affect our editorial judgement.
A bread-making machine is super convenient; can give you freshly baked bread in just a few hours, with miminal effort.
If you no longer have the time, or strength in your hands, to knead bread by hand then a bread-making machine could be a must buy kitchen gadget for you.
All you have to do is add the bread mixture - which can be one you have made yourself or bought from the shop - and water, close the lid, choose the best settings for you and let the machine do the rest.
It does all the mixing and kneeding for you, and then cooks perfectly to your pre-selected settings.
All you have to do is wait for a few hours and you will have the perfect loaf of bread - ready to be sliced and enjoyed with your family (after it's been given a few minutes to cool).
The irresistible aroma of a freshly-baked loaf will quickly make your new bread maker one of the most used pieces of kitchen equipment you own.
What other kitchen gadgets are available?
There are a range of kitchen gadgets you can buy to aid your meal preparation.
There are airfryers which are mini ovens, suitable for cooking, frying, baking and grilling, various different models of toasters for the perfect breakfast or snack every time and pizza ovens for a little taste of Italy at home.
For a little taste of luxury, there's also the Hotel Chocolat Velvetiser that makes the most decedant hot chocolate you have ever tasted.