Arsenal captain Martin Odegaard explains Newcastle United position
Arsenal won't need any extra motivation against Newcastle United tonight, according to Martin Odegaard.
Newcastle are third in the division, and nine points behind their hosts, after a phenomenal few months.
"Whatever position we are in the league, we know we have to keep humble and just focus on ourselves," said Odegaard. "The only important thing is the next game, and today that's against Newcastle.
"They've obviously been in great form this season, but even last season they showed a lot of quality."
United beat Arsenal 2-0 at St James's Park in May thanks to an own goal from Ben White and a strike from Bruno Guimaraes, and Odegaard has labelled that game as one of the "worst" he's experienced at the club.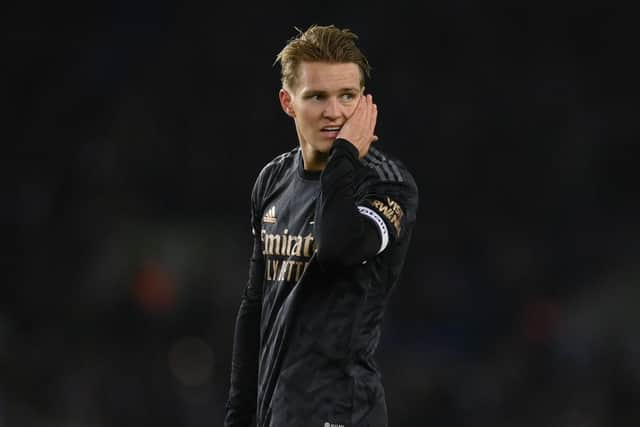 "We had a really tough game against them at St James's Park last season, and I think Eddie Howe's a really good manager," said the midfielder.
"They have quality throughout the team, a good mix of physical and technical players, and that explains why they're so high in the league.
"That gives them confidence too, and it'll be interesting to see how they get on during the rest of the season.
"Our defeat against them late last season was definitely one of the worst days we've had in recent seasons. It was the day we missed out on the Champions League, it hurt, and I'm sure we won't need any more motivation going into this game.
"Everyone will be aware of that, and really looking forward to this one. We're fully determined to show a different side compared to that game."
Newcastle have only lost once this season – they were beaten by an 98th-minute goal from Liverpool at Anfield in August – and the club is four points clear of fifth-placed Tottenham Hotspur.