Dan Burn's important Newcastle United 'responsibility' behind the scenes ahead of Carabao Cup final
Dan Burn is hoping to write his name into Newcastle United folklore at Wembley Stadium this Sunday.
In his first full season at Newcastle, Burn has helped the club reach its first major cup final in 24 years as they now look to go one step further and end the 54 year wait for a trophy. The 30-year-old defender played an important role in The Magpies' route to the final having scored the opening goal in the 2-0 quarter-final win over Leicester City last month.
And Burn has made sure the sheer importance of Sunday's match against Manchester United (4:30pm kick-off) won't be lost on his team-mates. Behind the scenes conversations have taken place in which Burn and his fellow Geordies – Sean Longstaff, Paul Dummett and Mark Gillespie – have spoken about what winning a trophy would mean to the fans and the city.
Being the 'voice' of Newcastle fans within the squad is a role Burn has relished.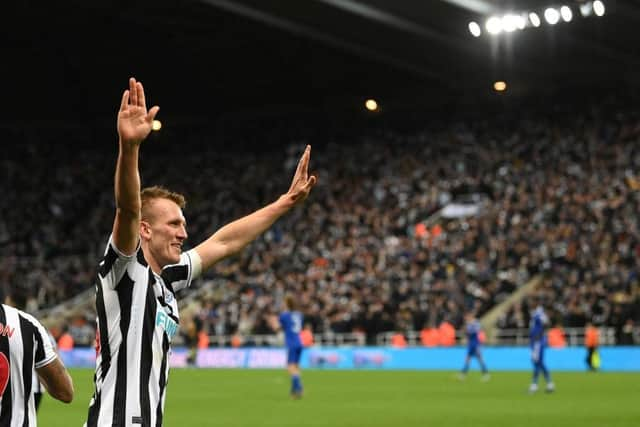 "I enjoy that," he told The Gazette. "It's no pressure, it's just more responsibility. Growing up being a Newcastle fan, I know what it means to the people here.
"You do feel it as though you're doing it for them. Not just my family but people I know and who I went to school with.
"I think I got that message across to the lads. We made a big thing about wanting to do well in the cups this year. Now we have that opportunity. I don't think I've played with a better group of lads for the atmosphere."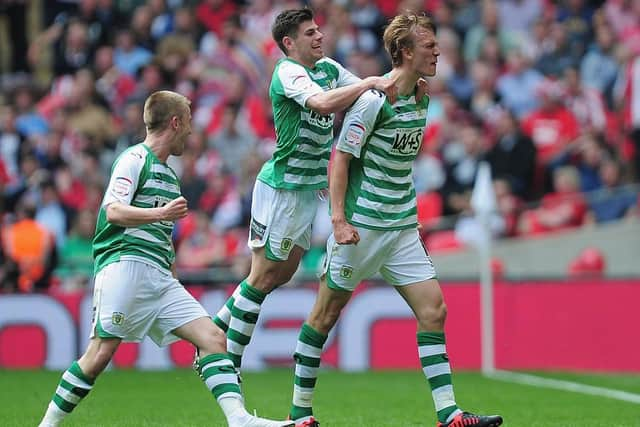 Unlike many of his team-mates, Burn has experience not only playing at Wembley Stadium but scoring at the ground. Only Kieran Trippier for Tottenham Hotspur and Callum Wilson for England can also claim the feat in the United squad.
Sunday will be the 6ft 6in defender's third visit to Wembley Stadium as a player. On his previous visit he was an unused substitute for Brighton & Hove Albion in an FA Cup semi-final defeat to Manchester City in 2019.
But almost 10 years ago, Burn was part of the Yeovil Town side that beat Brentford 2-1 in the League One play-off final at Wembley – and he scored the winner.
"I've scored there," Burn recalled. "It was with Yeovil in the League One play-off final. My mates always rinse me and say it was an assist and James Hayter scored but it was definitely my goal.
"If you'd told me 10 years ago I'd be back at Wembley playing in a League Cup final for Newcastle I would have laughed.
"I've had a strange career, it's been very up and down. I've done very well at the back end of it. I'm just so proud and pleased to have this opportunity."
Despite his previous success at Wembley, Burn admitted there's nothing that can prepare him for a cup final with Newcastle.
"Probably not," he continued. "It's going to be tough to say it's just another game because it isn't, but that's the sort of mentality we need. Whatever game we play we attack it.
"It will be a great day for the fans. It's been a long time. It's important we don't treat it as a day out, we go to win."