Eddie Howe addresses Newcastle United injury scares – and team selection
Eddie Howe pledged to name a "full-strength" Newcastle United team in the Carabao Cup – and he did just that.
Howe fielded the same team which had held Premier League leaders Arsenal to a goalless draw at the Emirates Stadium a week earlier, and there were a couple of scares as Bruno Guimaraes and Kieran Trippier went down needing treatment.
United's players are now being assessed ahead of Saturday's league home game against Fulham on Sunday.
Asked if everyone had come through unscathed, United's head coach said: "I don't know at this moment in time. I'm hoping everyone's come through OK. But until the dust settles, and you see how they are tomorrow, it's difficult to tell."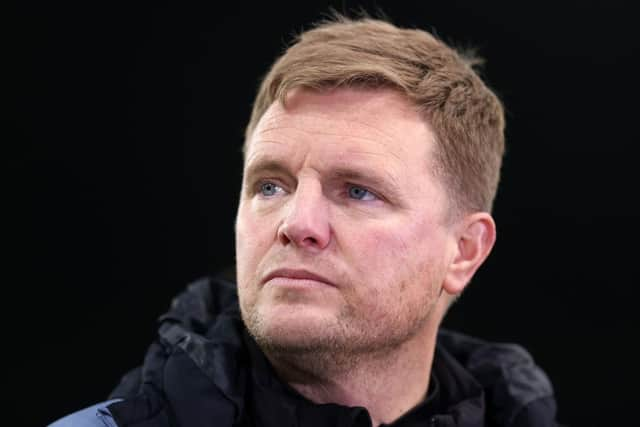 "I thought it was going to be difficult for us to play the same team in every game, and that's obviously why I made changes against Sheffield Wednesday," said Howe. "I felt that team was strong enough to win. Of course, we didn't.
"But it was great to get the group together today, and I include Alex and Maxi being back in that. The look of our bench looked very strong tonight."
Howe won't allow his squad to be distracted by a two-legged semi-final later this month.
"Immediately, I'm thinking about our next game," said Howe. "The semi-final can wait. We'll obviously look at who we get, but I think it has to take a back seat. Although there'll be talk and excitement about it, the Premier League is hugely important to us.
"I don't see that (focus) as an issue with this team. Just from my experience with them, I don't think they've ever got too high this season. There's always been a focus on what's ahead rather than what they've achieved."
Newcastle are third in the Premier League table ahead of the fixture against Marco Silva's seventh-placed Fulham team.