Eddie Howe drops subtle Newcastle United hint on Loris Karius' future
Loris Karius still has a big part to play at Newcastle United between now and the end of the season – and possibly in the future too.
Karius, out of contract at the end of the season, has been linked with a move away from the club in the summer, but Howe hinted at a potential longer stay when asked about what role he had going forward.
United's head coach said: "He's an important part of what we're doing. I've said that all along.
"He's an important member of our goalkeeping team. Its great to have Nick back and Martin back, two top goalkeepers, but Loz is certainly valued by us."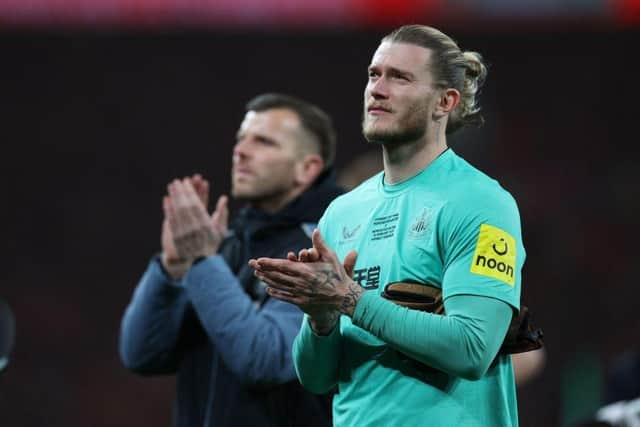 Karius – who joined United in September after leaving Liverpool following the expiry of his contract – was asked about his future after the final.
"Whatever is to come, I don't know right now," Karius. "I'm still hungry and I feel like I've still got a lot of years to play, and I've shown (in the final) that I don't need to hide anything – and that I can still perform at this level."