Eddie Howe's brief Newcastle United response to Ryan Fraser question
Ryan Fraser's still training with Newcastle United's Under-21 squad – after being told he doesn't have a future at the club.
And Howe was asked ahead of tomorrow night's game against Nottingham Forest at the City Ground if Fraser – who had played under him at Bournemouth – was any closer to returning to the first-team squad.
United's head coach said: "I think I made comments on that last week. Certainly, I don't think that's something I should be commenting on every week.
"Ryan's training with the Under-21s," said Howe. "I made the decision to concentrate on players that are committed to Newcastle. For the benefit of the group, I've made that call."
Asked if Fraser had a future at the club, Howe added: "I think that's a difficult one for me to answer, because I'd never put a firm decision on that, because life and football can change quickly, but, I'd say at the moment, no he doesn't."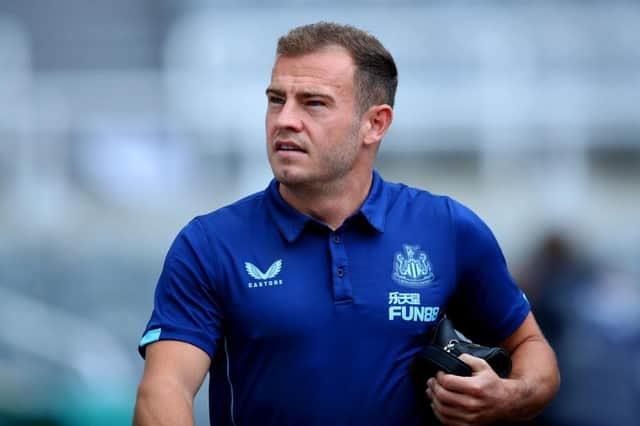 Howe had described Fraser – who joined the club as a free agent in the summer of 2020 after his Bournemouth contract expired – as a "valued member of the squad" in January when asked why the Scotland international hadn't been on the bench.
"He's not injured, he's training," said Howe at the time. "He's just got to keep training well and training hard.
"He's a valued member of the squad. I know him better than anybody, I know what he's capable of, so I'd love to see him back in a Newcastle shirt."
Fraser had opted not to sign a short-term contract extension allowing him to play for Bournemouth in the summer of 2020 when the Premier League restarted following a hiatus for Covid-19.
Fraser said: "I never wanted it to end like that."