Former Newcastle United head coach Steve Bruce signals U-turn
Former Newcastle United head coach Steve Bruce has signalled a U-turn – after appearing to announce his retirement.
"I'm looking at it now, the last job, in particular, hasn't gone so well," said Bruce. "So is it time to say 'OK – can I see if I can be without it?'.
"But, certainly, I've enjoyed it. Has it been difficult? Of course it has. If you're going to go into management, there are going to be difficult moments ahead. I don't think you can ever say never, but, at this moment in time, I'm bordering on that way (retirement)."
However, the Daily Telegraph report that Bruce has "not retired" – and will "listen to job offers".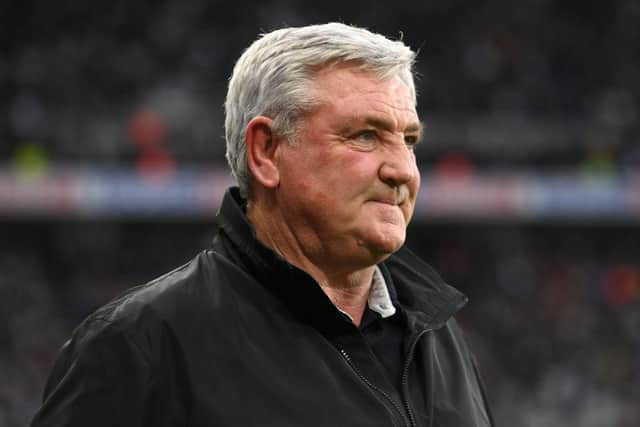 "The new owners were terrific," said Bruce. "They came to me, and said 'look, how can we help you?'.
"I turned to them and said 'well, I think my time might be up here, because the only negative thing here is myself'. They did ask me for my opinion on who should take over from me – and I did put forward Eddie to them. I'm delighted that they're doing so well."