Kieran Trippier sends message to 'crazy good' Newcastle United team-mate with 'massive future'
Newcastle United defender Kieran Trippier believes Elliot Anderson took his opportunity against Nottingham Forest on Friday night.
Anderson came off the bench for Newcastle in the 2-1 win at The City Ground and thought he'd headed in his first goal for the club only for a VAR intervention to rule it out. The 20-year-old has started just one Premier League match for Eddie Howe's side this season but was withdrawn following an early red card for Nick Pope.
But Trippier has advised the young midfielder to remain patient and his time will come.
"We have a lot of talks, me and Elliot," the England international told The Gazette. "He's a young lad with so much potential, I really mean that.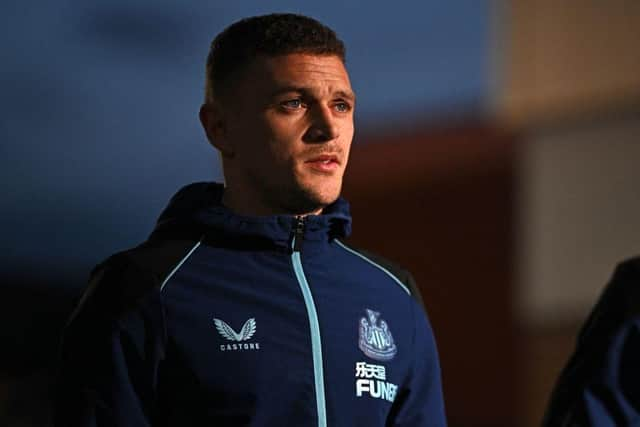 "It's crazy really how good he is. He just needs to be patient and keep working hard as he's been doing. I thought he was unbelievable in the second half when he came on [at Nottingham Forest].
"He's got a massive future ahead of him, he just has to keep being patient and I don't think he's done himself any harm because I think he took his chance."
Anderson has made 17 appearances for Newcastle in all competitions this season but has largely been used as an impact substitute, particularly in league matches.
And Howe has thrown the gauntlet down to the youngster, admitting he is in the 'hardest phase of his career' as he looks to nail down a regular place in a side competing for the Champions League places.
"The quality of our squad, it's never going to be easy to break in," admitted the Newcastle head coach.
"It's the hardest phase of his career, really. You can play well in youth football, and look an outstanding talent, but actually breaking through into the Premier League is incredibly difficult to do. We're a top team, and we have top players in his position. He's competing to try and make that breakthrough.
"This is the hardest part of his Newcastle career. Can he make that next step on a consistent basis? He certainly did himself no harm [against Nottingham Forest."