Newcastle United icon makes double Mike Ashley jibe amid Man Utd 'fright' claim
Newcastle United legend Kevin Keegan believes there is plenty to be optimistic about at the club after years of 'no hope' under Mike Ashley.
Keegan ended his successful professional playing career at Newcastle, scoring 49 goals in 85 appearances between 1982 and 1984 before returning as manager in 1992. The two-time Ballon d'Or winner guided Newcastle to the Premier League in his first full season in charge and carried on the momentum upon The Magpies' return to the top flight.
Newcastle finished third in their first season following promotion which remains a joint-highest Premier League finish of any newly-promoted club. Keegan's side would remain competitive at the top end of the Premier League and came within touching distance of the title in the 1995-96 season.
Keegan resigned as manager in 1997 before a surprise return under the ownership of Mike Ashley in 2008. But his second spell as manager would prove to be an ill-fated one that resulted in a legal battle with Ashley.
Keegan resigned as manager after the club signed midfielder Nacho Gonzalez on loan against his wishes. A tribunal case ruled in favour of Keegan as it was deemed he had been 'constructively dismissed' by the club.
But the former Magpies boss still has mostly fond memories of his time at St James' Park over the years and has recently returned to Tyneside for a talk-in with former Sunderland manager Peter Reid hosted by South Shields Football Club.
"All the time at Newcastle, the little Mike Ashley stint aside, was always fantastic," Keegan said via South Shields' YouTube channel.
"Playing there, finishing my career there, in the second year getting promotion, playing my last game there, leaving on a helicopter was quite special and quite a nice way to leave a ground - no traffic!
"Then of course coming back and managing, we had some great players, the fans enjoyed it and we went on an incredible journey."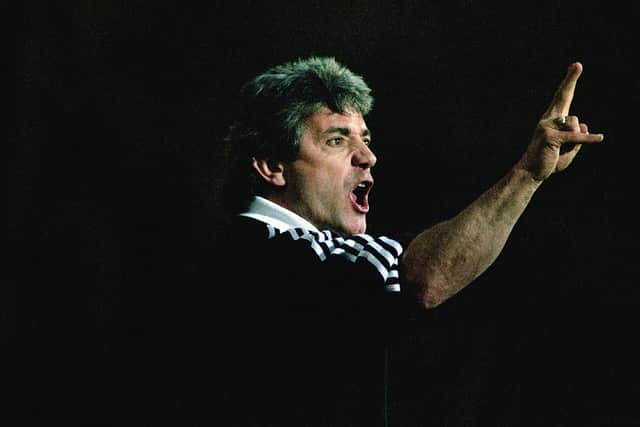 Newcastle finished second in Keegan's final full season in charge of his first spell as manager after letting a 12-point lead slip to Manchester United.
"We weren't quite good enough to win the league in the end but we gave Manchester United and the big clubs a fright at a time when we'd just come up from the second division," Keegan added. "It was all good really, losing the championship wasn't great but that's life, you can't win everything."
Last season, Newcastle rolled back the years by achieving their first top four finish in 20 years and securing Champions League football for only the third time.
And Keegan believes 'the only way is up' for the club now Mike Ashley is no longer at the helm.
"Pride and hope, that's the thing - that's what they didn't have under Mr Ashley, they didn't have any hope and they couldn't see any light at the end of the tunnel," Keegan continued.
"Now there is a big tunnel there with plenty of light in it and it's not going to be easy but they've got all the boxes you need to tick to be one of the big clubs.
"They have massive attendance, it is a daunting place to go St James' Park like Anfield is and like Old Trafford is. They've also got people now running the club who have appointed the right people and they have got money.
"You put all those things together and you think the only way is up. It may take a little bit longer than some of the fans might think, Rome wasn't built in a day but give it two or three years.
"They've got a great manager, Eddie [Howe] understands the club and you've got to get this club because it's different to any other club and he gets it.
"They've got good player recruitment so there is no reason I can see anywhere, if you're a Newcastle fan, not to be really optimistic about the future."