Newcastle United in Portugal diary – The day Rafa Benitez exploded at Mike Ashley
It's been almost four years since Newcastle United last played a game in Portugal.
Rafa Benitez took the club to Portugal for two games in the summer of 2018 – and the final press conference of the club's trip was quite something.
Benitez's team – who had held Porto to a goalless draw at the Estadio do Dragao four days earlier in front of a crowd of more than 40,000 – had just been beaten 4-0 by Braga at the club's iconic three-sided stadium.
It was an uncharacteristically shoddy display from a Benitez team. United got what they deserved on a sweltering day in Portugal – nothing.
Dynamite had been used to build the stadium, which was built on the site of an old quarry, and Benitez, long frustrated by then-owner Mike Ashley's transfer policies, exploded after the game.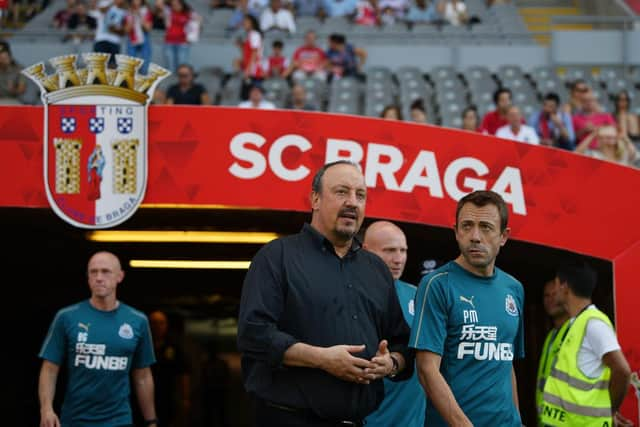 "Things are not going well off the pitch and you can see a reflection of that on the pitch," said Benitez, who had guided the club to a 10th-placed finish in the Premier League the previous season – and had wanted the team to progress up the table.
Asked what he meant, Benitez said: "Everything."
Benitez added that he had "no idea" if there wold be any more signings – and said that fans "had to be concerned" at the situation.
"They have to be concerned," said Benitez. "We're concerned. They have to be concerned. We're also concerned."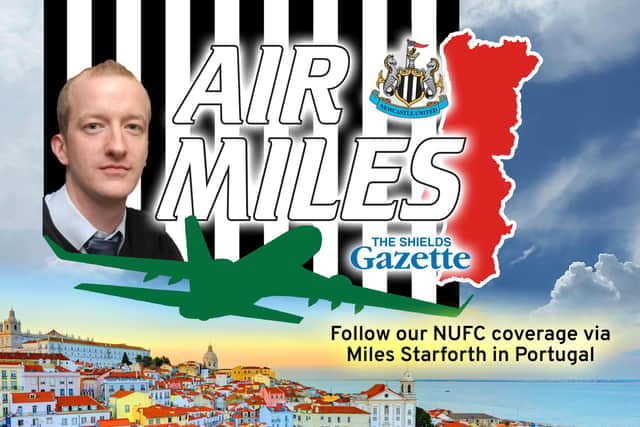 After a series of glum, and clipped responses, Benitez left the stage. He had made his point – and he knew it. Outside the auditorium, Benitez was more relaxed, and
No one player spoke that night, but what little Benitez said spoke volumes about the way things were going in what would turn out to be Benitez's final season as manager.