Newcastle United-linked airline make sponsorship move – official statement
Saudia, tipped as Newcastle United's next shirt sponsor, have linked up with an English team.
Saudia group chief marketing officer Khaled Tash spoke about the airline's view on sports sponsorship in the official announcement.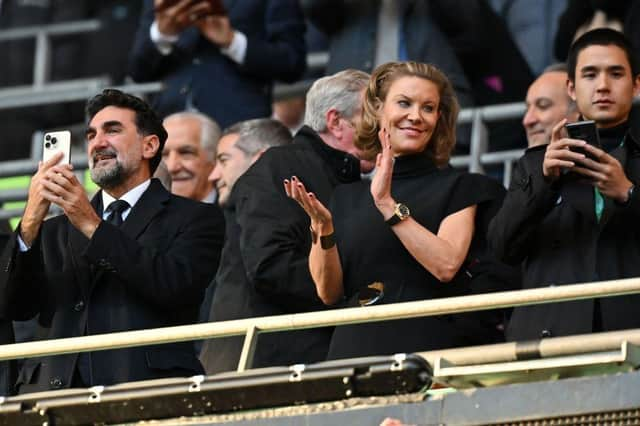 "We believe in the power of sports to unite people and create a borderless world," said Tash. "Therefore, we have been highly selective in choosing top global sporting teams that share our vision.
"With a passion for driving innovation and sustainability-focused initiatives, we are confident that we have found a natural partner in Aston Martin."
Saudia – along with new national career Riyadh Air – have been touted as potential front-of-shirt sponsors for Newcastle next season.
United's long-running deal with online bookmaker and gaming firm FUN88 will end early in the summer – and the club will announce a new main sponsor in the coming months.
Newcastle's next sponsorship deal will bring in more money, which will enable the club to better compete in the transfer market within financial fair play rules.
"People are really excited about our journey, and when we're talking to companies and brands, that's hugely compelling," said Eales.
"With PIF, there's also that synergy of companies wanting to be associated with us, because PIF have such a big global connection and network. We've got a lot of opportunity because of that ownership.
"We've got so many compelling things about us. Brands will always have different goals and objectives, but there's going to be – and there already is – a line of companies that are excited to be part of this story.
"In the world of football, I'd say this is one of the most exciting stories out there. It's Newcastle United, this sleeping giant of a club, going on a journey to hopefully be one of the top clubs in the world."