Newcastle United takeover & transfer news: Former hero eyes TWO massive Magpies deals plus youngster hints at 'big move'
Former Newcastle United hero Lee Clark believes new Saudi owners should have their eyes on TWO 'realistic' mega deals.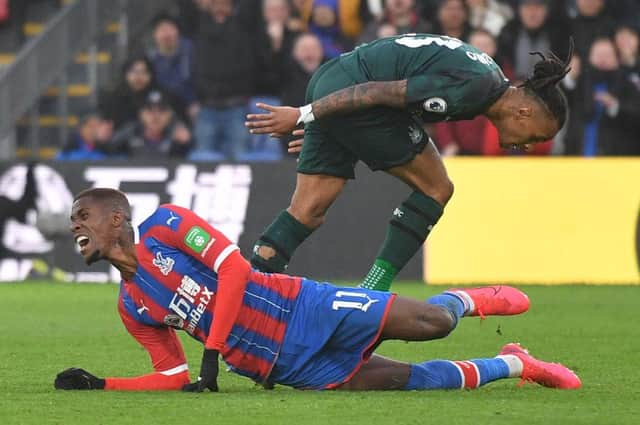 United's £300million takeover by the Public Investment Fund of Saudi Arabia, Reuben Brothers and PCP Capital Partners remains in the hands of the Premier League, with no timescale given on when a decision may come.
While the date of any deal is not known, that hasn't stopped speculation about what the landscape at Newcastle post-Mike Ashley might look like.
And Clark believes new owners must forget the likes of Kylian Mbappe and Gareth Bale – instead they should be looking at these TWO players.
"Philippe Coutinho and Wilfried Zaha are realistic signings for me. I know the Kylian Mbappes and that have been mentioned and you don't know whether that has just been humour," said Clark to Tribal Football.
"I think those type of players are out of Newcastle United's reach at this moment in time. Now further down the line, if the club gets moving into Champions League places and it is challenging domestically, then they could eventually be realistic targets.
"In this moment in time, the Mbappes of this world are not. But certainly players like Zaha and Coutinho, who needs to get his career back on track to where he was when he was back in the Premier League with Liverpool, certainly those players would be of interest and could have a strong interest in Newcastle United and joining at the start of what could be a huge project.
"The same goes for Gareth Bale. When you're an elite player you've got the choice of those Europe powerhouses. The financial packages that Newcastle can offer probably won't turn their heads. What the other powerhouses can offer that Newcastle can't is challenging European trophies."
Meanwhile, Arsenal youngster Alfie Matthews has hinted he's set for a 'big move' with the under-18 star linked to Newcastle United earlier this year.
On Instagram the player wrote: "Another good session today! We keep pushing towards this big move."
Then, in a second post, he added: "These running sessions are not what I want! But we push towards this big move."