Newcastle United's latest stadium proposal – and Eddie Howe's view
Eddie Howe's reacted to the latest proposal for St James' Park.
However, the club, which has refurbished a number of areas since it was taken over in October 2021, is also looking at shorter-term measures – including safe standing.
"I think I'm for safe standing," said Howe, United's head coach. "When I first started to go and watch games as a very, very young lad, I think that's what I did, remembering back. It seemed strange then to then sit and watch a game.
"So I'm all for it as long as its done in a really safe way and the supporters enjoy the experience."
The introduction of rail seating will not change the stadium's 52,305-seat capacity.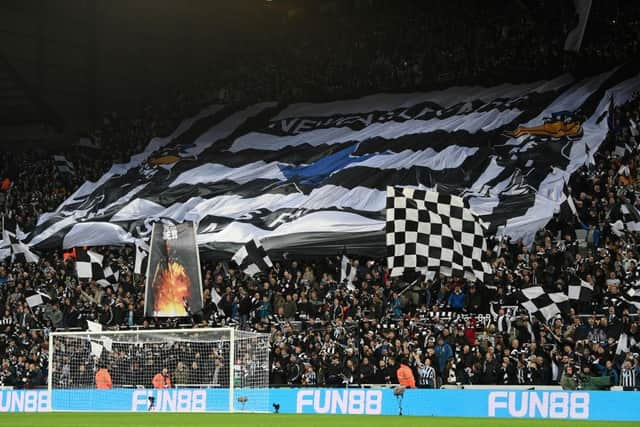 Different opinions
Speaking last summer, Newcastle head of safety and security David Gregory said: "Now we can apply for that section, we need to consider how that's going to be best placed in our home section. The matter's not that straightforward – it needs a lot of consultation with the fanbase.
"Where's the best place to put it? Is it the Leazes? The East Stand? The Gallowgate? Everybody will have an opinion on that.
"And then, when we do, we've got to also consider that we've got to start installing from the rear to the front to make it work, because once somebody's standing from the front, the whole of that section will then be standing.
"That consultation needs to take place. We need to understand how many of our fans want to stand for the whole game. We don't have that data at this stage. That consultation needs to go out, and that will determined the number of seats, or the section, that we'll consider installing in.
"Once we get that in, obviously we will need some seat moves – and that causes it's own problems as well.
"I know part of the fanbase wants this to go forward very quickly, but we need to get it right."