Newcastle United's stadium expansion plan backed
Eddie Howe's revealed his view on the future of St James's Park.
Asked if the club should stay at the city centre stadium, United's head coach said: "Without a doubt, without a doubt.
"When I look around the city, you can see the football stadium at every turn. That's such a powerful thing, and I wouldn't want to change that if we can enhance and alter the matchday experience for fans. We're trying to do that, but that's our home."
Asked about the possibility of expanding the stadium, Eales said: "It's one of the areas we're looking at.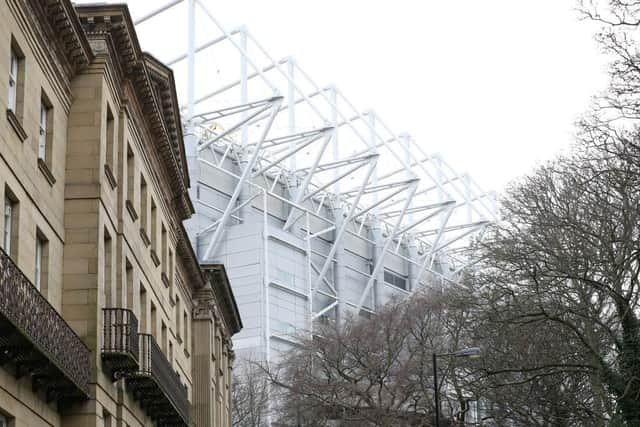 "It's a champagne problem, because we're sold out – and it's not a situation like the past where you're almost giving away season tickets to fill the stadium.
"It's an amazing location. I love the fact we're here in the city with 108 pubs within half a mile. It's the best ground to come to for away supporters in my view because of its location and atmosphere.
"The reality is, we are in a situation where we're limited in capacity. We'll obviously be looking at if there are ways we can flex that. That's one of the things we will be looking at over time."
Speaking at the time, then-chairman Freddy Shepherd said: "What we're proposing is something not just for the club, but for the whole city and the people of Newcastle. The whole project will stand as a monument to vibrant development of the city."
However, the ambitious £300million proposal would be overtaken by events – as Ashley soon started buying up shares in the club.