Premier League PPV: how Newcastle United fans could be affected, what could happen and what Mike Ashley has had to say
Premier League pay-per-view figures have been labelled as "disastrous" – with top-flight clubs reportedly set for a U-turn.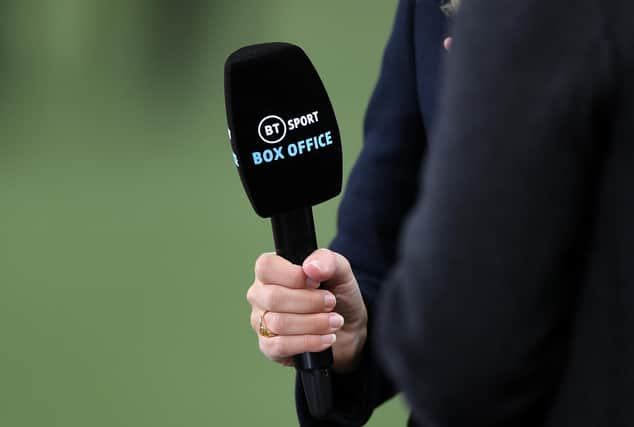 Why the backlash and fan anger?
TV broadcasters Sky and BT Sport have faced a huge public backlash after charging fans £14.95 to watch extra games.
That lead to supporters organising widespread boycotts while using the cash to raise money for charity.
Liverpool fans collected over £100,000 for local food banks after fans' group Spirit of Shankly organised the protest and boycott ahead of their home clash with Sheffield United last weekend
Arsenal fans also raised over £34,000 after urging supporters not to buy their home game with Leicester City, an embarrassing situation for the broadcasting companies.
And Newcastle United fans donated £20,000 to charity n protest against the controversial pay-per-view scheme. The Magpies' 4-1 defeat by Manchester United was one of several top-flight games only available live in the UK for a £14.95 fee.
The move caused embarrassment for Premier League clubs, leaving broadcasters angry after being blamed for setting the prices.
A report from Mirror Sport claims Burnley's clash with West Brom on Monday had the worst viewing figures to date and was described as "exceptionally low".
That has caused embarrassment and raised question marks about the whole concept, which has led to Premier League shareholders organising a meeting.
What has Newcastle United owner Mike Ashley said on the matter?
Newcastle United owner Mike Ashley spoke out against the pay-per-view system, he said: "I am calling on the Premier League to immediately act and review its current pay-per-view arrangements for live matches in the UK.
"Charging £14.95 for single televised matches in the current climate it is not acceptable to any football fan.
"Supporters have overwhelmingly rejected this offer and the Premier League must now act.
"Why not make it much more accessible at £4.95 per match until Christmas?
"The Government should waive VAT on the above pay-per-view matches so that as many of those who are unable to attend matches in person can at least watch their team.
"The profit from the above reduced-price pay-per-view option, I would suggest that 50% would be retained by Premier League and 50% would go to the football pyramid below.
"As a club, Newcastle United did vote in favour of the pay-per-view proposal, but to be clear, this was because there were no realistic or any viable alternatives put forward to enable supporters to watch matches."
What is going to happen next and how will fans be impacted?
The 20 clubs will discuss the issue and whether to change it, scrap it or potentially reduce the price, with fans organising boycotts of the pay-per-view games.
BT Sport have publicly insisted the Premier League set the price while Premier League chief executive Richard Masters has claimed that the broadcasters had to set the price from a legal point of view.
Indeed, a television source has suggested to the Daily Mirror that clubs may opt to do one more round of pay-per-view games and then review it again after the international break.
However, the situation has now become a source of huge embarrassment even though some games have reportedly proven popular and will likely lead to a change in tact from the Premier League and its broadcasters.