£22m Newcastle United transfer target admits 'interest' after being left out of squad
Newcastle United January transfer target Sander Berge has discussed his future at Sheffield United.
The 25-year-old signed for the Blades from Genk in 2020 for a reported club record £22million and was part of the side that finished ninth in the Premier League in his first season before being relegated the following campaign. He has since spent the last two seasons in the Championship but could make a return to the top flight with Sheffield United currently sitting second in the table.
But Berge could also return to the Premier League by sealing a summer transfer.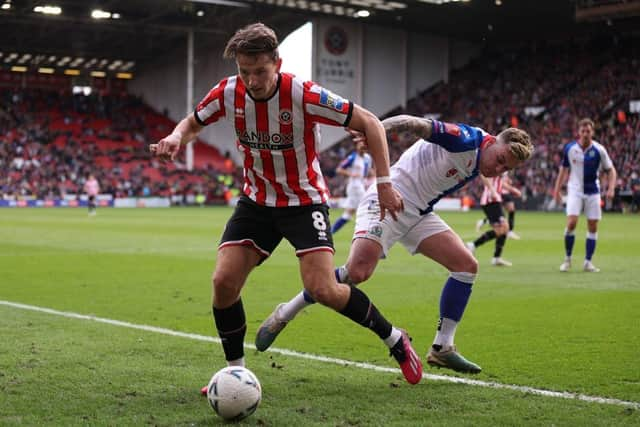 The midfielder was pulled out of Sheffield United's FA Cup squad for the fourth round clash against Wrexham back in January amid interest from the likes of Newcastle.
Blades boss Paul Heckingbottom said at the time: "Sander is not here because we have been asked not to use him because our club is speaking to other clubs regarding him. It doesn't mean Sander's going anywhere.
"Sander is happy here, but the situation we find ourselves in — mid-takeover with a transfer embargo, no clarity which way it's going and financial issues — one way to potentially resolve some issues is selling a player. Everyone knows my thoughts but we have had lots of things we have had to deal with but this is in the public eye."
Newcastle were in the market for a midfield addition in January and made an approach for Berge after it became apparent Jonjo Shelvey would be leaving to join Nottingham Forest.
While Shelvey joined Forest, a Newcastle move didn't materialise for Berge as Eddie Howe's side ended the January without making a midfield addition – but a summer move hasn't been ruled out.
Discussing his situation in January, Berge told TV 2: "I was prepared to go and play a cup match, first and foremost, and was looking forward to it. I had visitors and people would come and watch a match. It didn't turn out that way.
"I was told that in this match I was not part of the squad. Then it was a bit like that back and forth. The club and my agents [Morten Wivestad and Mike Kjølø] tried to see what was possible to achieve. There was interest there.
"It never got to the point where I needed to make a choice. I wasn't very involved. It passed, then it was up to the horse and playing matches again.
"I see how it can look like that from the outside, that it will be the same pattern every time, but I don't stress. Teammates and people around joke a bit about it when it comes up again and again, but for me it's just to focus on football."
When asked about a potential summer transfer, Berge added: "It is difficult to say in football. You shouldn't predict too far ahead, because things change quickly. I'll have to take that when the time comes."