Steve Bruce admits owner Mike Ashley will be disappointed by Newcastle United performance after summer outlay
Newcastle United owner Mike Ashley will be disappointed with what he has seen from Steve Bruce's side this season, according to the Magpies' boss.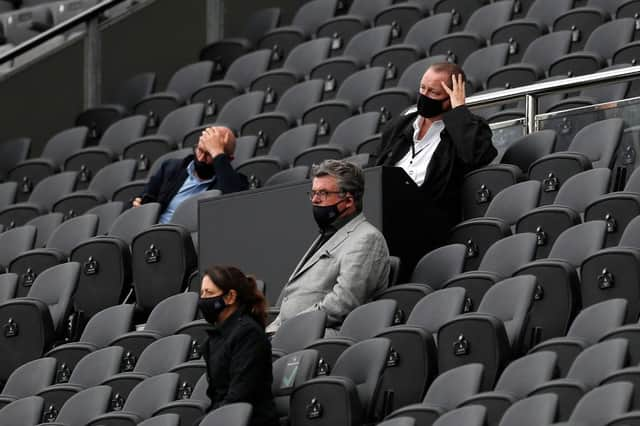 The Sports Direct tycoon has emerged from the darkness, despite his attempts to sell the club, attending the opening two Premier League games of the campaign.
Ashley was spotted in the stands at the London Stadium last week, followed by his attendance at St James's Park for United's Brighton humbling on Sunday.
And while Bruce admits he's happy Ashley – who was a rare attendee at United games last season – has switched on to his team this campaign, he knows he won't be happy with what his side dished up last time out.
"I'm pleased that the owner is taking an interest," said Bruce.
"It's far better that he takes an interest than he doesn't, that's for sure.
"I'm sure, like the rest of us, he will have been disappointed with what he saw at the weekend from his team.
"If the owner is taking an interest, I'm all for it. It can only be a good thing."
After exhaustive attempts to get the club sold, courtesy of the Premier League's owners and directors test, Ashley recently employed two top QCs in hope of pushing through the £300 million PIF, PCP and Reuben Brothers takeover deal.
Shaheed Fatima QC and Nick De Marco QC, of Blackstone Chambers, have been employed by United and Ashley in a bid to exploit cracks in the tests and get the deal over the line.
Uncharacteristically, Ashley has also allowed the club to spend £35 million in the transfer market this summer.