The Premier League TV revolution set to impact Newcastle United and Leeds United supporters
Premier League football on TV could soon look very different.
Published 27th Oct 2022, 13:38 BST

- 1 min read
Newcastle United supporters will be able to access real-time statistics and information about their team with BT and Sky Sports set to offer live data on their broadcasts. According to Sportsmail, statistics like running speed, shot velocity and positioning could be available at the fingertips of supporters.
A partnership between the Premier League and Genius Sports, one of the world's leading sports technology companies, means this could be implemented by the time the top-flight returns following the break for the Qatar World Cup.
The type of data available to TV viewers is similar to what is used by analysts at clubs up and down the leagues and will be provided to clubs 'as an additional coaching aid'. This revolution will allow fans to enjoy a more 'immersive' experience whilst watching on TV and will be provided through 'skeletal tracking'.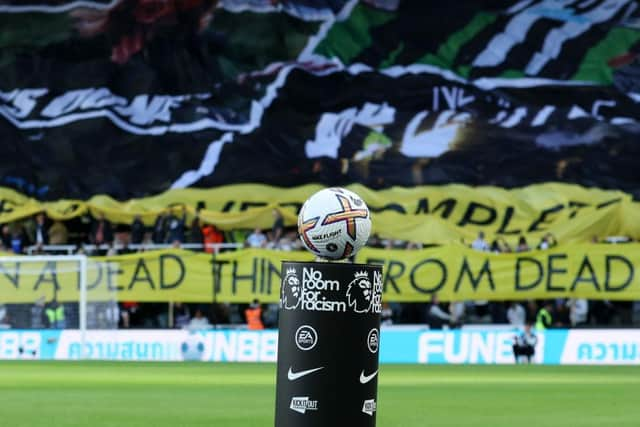 'Skeletal tracking' means data like speed of individual runs, power of shots and off the ball runs can be tracked almost instantaneously with the data available to viewers at home in just eight seconds. However, it is understood, as per the report, that Genius Sports are developing an even more sophisticated system called 'mesh tracking' - one that will record thousands of data points across a player's skin for even more accurate results.
As mentioned, this could be available during Premier League games after the World Cup break. Newcastle's first league game back after the World Cup is an away trip to the King Power Stadium to face Leicester City.