The stadium expansion plan which will interest Newcastle United's owners
Manchester City are pressing ahead with plans to expand their home stadium – as Newcastle United explore ways to increase the capacity of St James's Park.
Eddie Howe will take his side to the Etihad Stadium, which has a capacity of 53,400, on Saturday.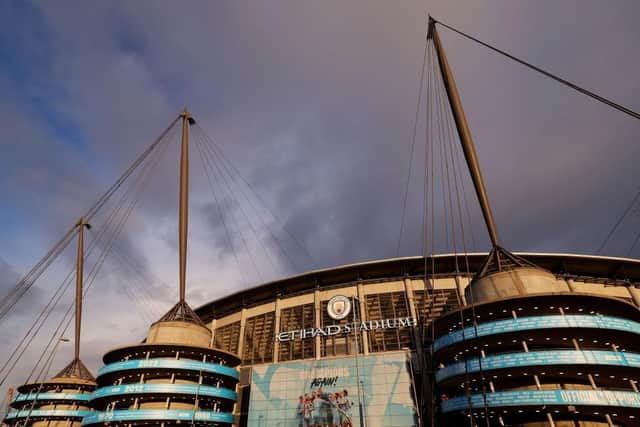 A statement read: "Several connected all-weather facilities, fully integrated into the stadium, are centred around an expanded North Stand with one larger, single upper tier above the existing lower tier, increasing stadium capacity to over 60,000.
"A covered City Square fan zone, with a capacity of 3,000 and a wide variety of food and drink outlets, new club shop, museum and hotel, are all proposed in order to offer a broader range of dynamic matchday and non-matchday activities."
City's plans for the Etihad Stadium will be of interest to United's owners.
Strawberry Place
The news follows last month's revelation that Newcastle had agreed a deal to buy back land next to St James's Park which had been controversially sold by former owner Mike Ashley to developers four years ago. The move should allow the expansion of the stadium's Gallowgate End – and the development of a fan zone.
"If we can get it to 60 or 65,000 thousand, amazing, and we'll look at every possibility," Ghodoussi told The Athletic.
"I think I've said many times that St James's Park is an unbelievable place to play football, and to be part of that experience every week is a brilliant thing," said United's head coach.
"Anything we can do to enhance that for supporters, I'm fully behind. So, yeah, if there's an opportunity to expand and make it bigger, I don't think they'd have an issue selling the tickets currently – and make the opportunity for people even better to come and watch us."
Meanwhile, City say the proposed works wouldn't be completed until 2026 "at the earliest".