This is how every Newcastle United fan should the Premier League clash with Sheffield United from home
Newcastle United are preparing to resume the Premier League season in front of an empty St James's Park - but that doesn't mean the club's loyal supporters should miss out.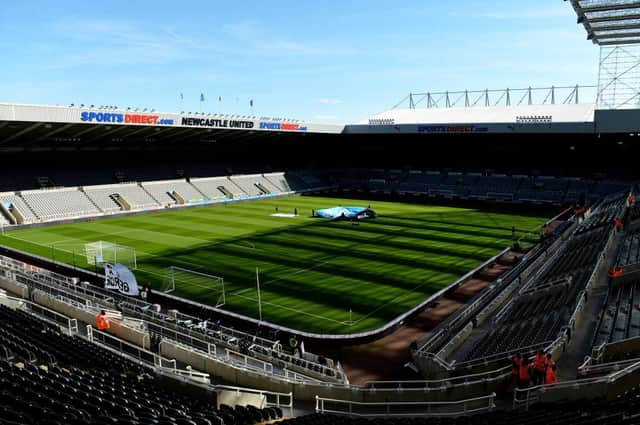 This is how every Newcastle United fan should follow the Premier League action from home
While fans may have to become accustomed to cheering on Steve Bruce's side from their living room rather than the Gallowgate End, a regular stream of top flight football will mean they are never short of their football fix.
But how should every Newcastle United fan follow the games from home? We've put together some handy hints and tips to get the most from watching the Premier League at home:
Make sure your calendar is up to date
The fixtures are going to come thick and fast once the Premier League season restarts - so make sure your calendar is up to date.
Whether it's in a diary or on your mobile phone, make sure you keep a record of when Newcastle are playing.
And take note of those kick-off times too, as there's some unusual ones!
Here's a full list of the Magpies' fixtures:
Sheffield United (H) - Sunday 21st June (2pm) – Live on Sky PICK
Aston Villa (H) - Wednesday 24th June (6pm) – Live on Sky Sports
Manchester City (H) - Sunday 28th June (6:30pm) - FA Cup – Live on BT Sport
Bournemouth (A) - Wednesday 1st July (6pm) – Live on Sky Sports
West Ham United (H) - Saturday 4th July (TBC)
Manchester City (A) - Wednesday 8th July (TBC)
Watford (A) - Saturday 11th July (TBC)
Tottenham Hotspur (H) - Wednesday 11th July (TBC)
Brighton (A) - Saturday 18th July (TBC)
Liverpool (H) - Sunday 26th July (3pm)
Get social ready
There's a host of Twitter accounts for Newcastle United fans to follow to ensure they get the most out of the match day experience.
Our Newcastle United writers Miles Starforth and Liam Kennedy will be offering in-depth analysis, reaction and behind the scenes insight from the Premier League's return - so make sure you're following them at @milesstarforth and @LiamJKennedy23.
We'll also be posting a host of Newcastle United content on @ShieldsGazette and @MouthOfTynePod – so give those pages a follow too.
It's also worth following @SkyFootball and @btsportfootball - who will be sharing clips of goals and other notable moments from across the Premier League.
Check those channel numbers
Newcastle United's fixtures will be split across a number of channels, so make sure you know your numbers!The Magpies' first game, against Sheffield United, will be shown on Sky PICK - a free-to-view channel.
Sky PICK can be watched on channel number 159 on Sky.
It is channel number 11 on Freeview.
Get kitted out for the occasion - and share your support with the world
No supporters show their colours like Newcastle United fans, and households across Tyneside will be turning black and white this weekend to cheer on Bruce's troops.
But if you're short of a replica shirt or scarf, don't worry - the club's official store is offering Express Delivery on all items, meaning they should reach you prior to kick-off on Sunday.
Once you're kitted out in your colours and ready to cheer on the Magpies, make sure you share your photos with the world too!We'd love to see how you're watching the game from home - whether it's by decking out your living room in club memorabilia, getting the family together in their shirts or simply watching the game from your lucky seat.
Or, when we're hopefully toasting a Newcastle United victory, why not try out your best Alan Shearer celebration impression in the garden and send your pictures in?
Make sure you send your photos and videos to @ShieldsGazette and @MouthOfTynePod on Twitter, or email them to [email protected]!