Stewart Donald names his Sunderland asking price during controversial interview
Stewart Donald says his asking price for Sunderland AFC is £37.6 million.
Donald and his holding company, Madrox, used parachute payment money due to the club to help meet the price paid by Ellis Short.
It was revealed earlier this year that £20.5 million of this money, due to be repaid, had been written off in the club's forthcoming accounts as an exceptional operating expense.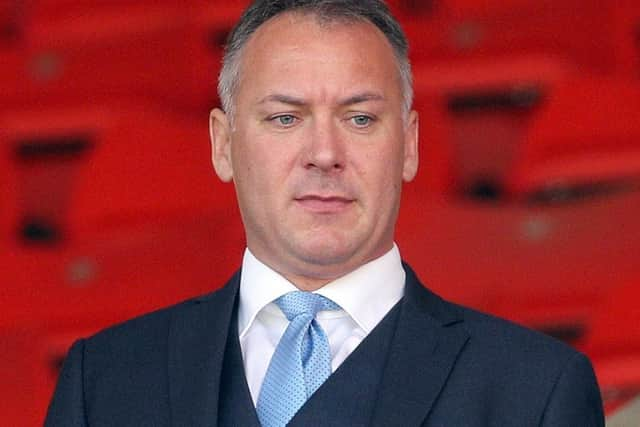 Donald, who confirmed that he is still looking to sell the club, again claimed that this would be repaid in full before the club is sold.
"The asking price is what I paid for it," he said.
"It was originally £40m but there was a readjustment for Alvarez, so it's now £37.6million.
"There's been lots of talks about parachute payments - the Sunderland Echo have reported on it to show that money is going back in. Pre-sale, all that money will go back into the club.
"I have always said that those monies would be repaid and there's a bit more to go back in, but by the time a sale progresses - because we are a little way off - I'll make sure all those are back in because it's something i promised to do."
As part of a range of questions put to Madrox in the aftermath of the revelations surrounding the writing off of the parachute payment, the club's ownership said the balance had been paid down to around £11.5 million at that stage.
The Echo was shown internal documents to reflect the money being repaid, some of which came into the club after the deal struck with the FPP group last year.
The Echo has not see the club's final accounts for the 2018/19 period, which are due to be released at the end of this month.
Donald was meeting supporters at the Stadium of Light to discuss fan concerns over the progress of the sale and the club more widely.
The Echo went to the Stadium of Light to request attendance or an interview, but the requests were declined.