Sunderland transfer news: Tony Mowbray outlines priority
Sunderland face Norwich City away this weekend. Here is the latest SAFC news from the Stadium of Light.
Tony Mowbray says there will be no overreaction at the Academy of Light this week as he looks to get his side back to their best at Norwich.
The Sunderland head coach says the 5-1 defeat to Stoke City will be analysed with his players and added that it underlined the importance of addressing the lack of variety in his squad this summer. While relishing the prospect of working with a young, technically-gifted group of players, Mowbray feels that the lack of a player capable of stretching the opposition defence is limiting some of the strengths his players have elsewhere.
For now, he has to focus on getting his current group back to executing Plan A at their highest possible level ahead of a daunting run of fixtures.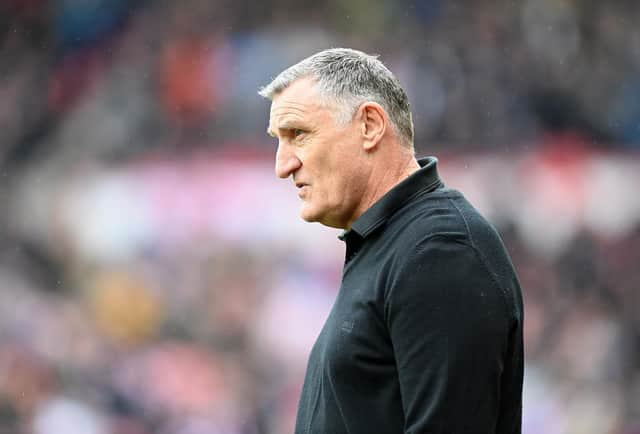 "We have to keep the normality in the training, we'll debrief it and go over it," Mowbray said.
"We haven't got loads of options to change it, I'm very conscious that we could have made some more changes later in the game but I don't think it would have been right to expose three 18,19-year-old kids to that.
"We'll train hard, we'll prepare for Norwich and I think before last week, we'd been unbeaten since October and so we have to get back to doing what we do. Going to Norwich is a tough ask but I know that want to play with the ball and dominate, which will give us a chance to play with the ball as well. We just have to keep going with this team, keep trying to improve them and get them to be brave and to play.
"And when the next window comes along, make sure we have the options to have a Plan B when we have days like today and teams who are really good out of possession stop you playing, so you can go over the top, you can drop diagonals over the press and play in behind them. At the moment, it doesn't feel like we've got that option."