South Tyneside MPs on Rishi Sunak's 2021 budget announcement: 'Our part of the North East has got nothing from this'
South Tyneside's MPs have taken aim at the 2021 budget, arguing that Chancellor Rishi Sunak 'has the wrong priorities' and that the borough 'has got nothing' from his plans.
3rd Mar 2021, 6:12pm
- 3 min read
Updated
3rd Mar 2021, 6:15pm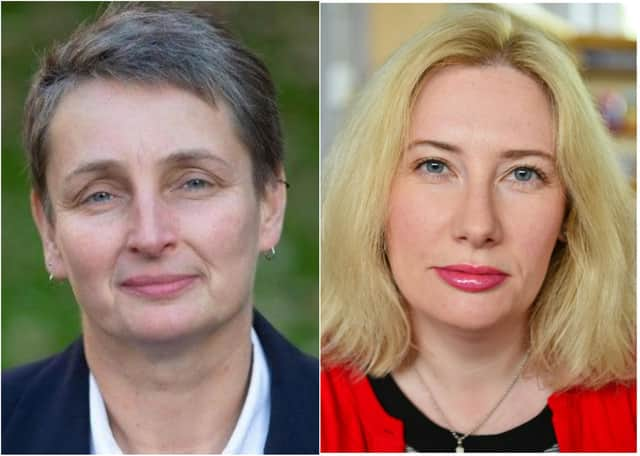 Emma Lewell-Buck, the MP for South Shields, told The Gazette that the budget announcements overlooked key sectors in the economy and offered little to those who had helped get the country through the pandemic.
"Our part of the North East has got nothing from this budget," she said.
"Rishi Sunak has been shamelessly playing politics with it in the run-up.
"Our free port bid, which was really strong, got rejected in favour of Teesside. So this isn't a recovery for the whole country – it's a recovery for places that have Tory MPs
"Instead of just hiking corporation tax, which won't come into effect for a while and won't be of any immediate benefit, would have been an initial windfall tax on those companies that have made a lot of money out of the economy – that money could have been reinvested into the economy straightaway.
"The uplift in Universal Credit has only been extended until September, which is just when unemployment is expected to peak. So they're removing that safety net at the same time as loads of people are going to be made unemployed.
"And, on top of that, more than two million people have been locked out of Government support since last March.
"We're heading for really grim times and those people who've helped see us through this pandemic have got nothing from the Chancellor today."
Jarrow MP, Kate Osborne, also took aim at the Government's decision not to raise the salaries of the Covid-19 pandemic's key workers, on the back of a decade-long public sector wage freeze.
"The Budget was this Government's opportunity to make amends for their dreadful handling of the pandemic over the past year," she said.
"Our economy was hit harder because we had longer and stricter restrictions than other countries because the Conservative Government failed to get the virus under control.
"This was a Budget that feels schools and hospitals have no role to play in our recovery. Where was the mention of our schools and our teachers?
"There was no plan for the NHS recovery so we can get people the health care they badly need – there was no mention of the NHS. Or social care. Meanwhile, the Chancellor is freezing pay for key workers who have got us through this crisis."
"The £20 uplift of Universal Credit has been extended for another six months – but the Chancellor still refuses to extend the uplift to legacy benefits such as Employment and Support Allowance," Ms Osborne added.
"Throughout this pandemic I have been calling for more help for the self-employed and although more are now eligible for grants, it is a year too late – these valued workers should have been given help months ago.
"Rishi Sunak can put out countless Instagram messages with as much Tory spin as he likes but he – and his government - have played a huge part in their shambolic handling of this crisis.
"We need to learn the lessons of this pandemic and not go back to the insecurity of the past. But this Chancellor has the wrong priorities and is totally out of touch with what this country needs."
Support your Gazette and become a subscriber today. Enjoy unlimited access to local news, the latest football stories and new puzzles every day. With a digital subscription, you can see fewer ads, enjoy faster load times, and get access to exclusive newsletters and content. Click here to subscribe.