Plans approved for new sports hall at South Shields primary school
A primary school in South Shields is set to benefit from a new sports hall under proposals approved by planning chiefs.
16th Jun 2021, 5:20pm
- 2 min read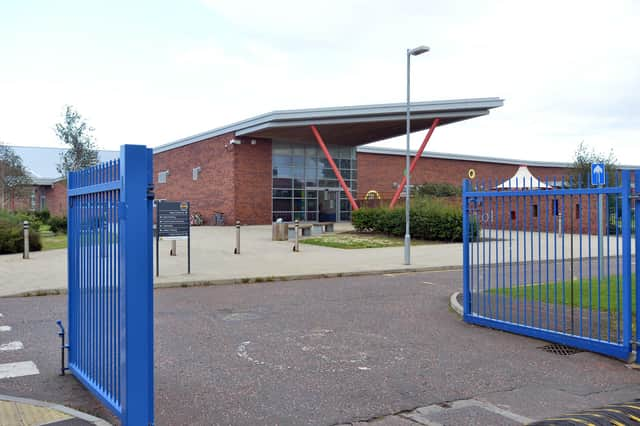 Harton Primary School in South Shields.
South Tyneside Council lodged a planning application in April 2021 with its own planning department for Harton Primary School, off East Avenue.
This included a single storey extension at the south-east side of the main building to provide a new sports hall and storage space.
The extension aimed to add a gross internal floorspace of 287 square metres to the school.
According to a supporting statement submitted with the planning application, the existing sports hall at the school is used for assemblies and staggered lunches for pupils, which means it is not able to be used for physical education for large parts of the day.
The new proposals aimed to provide facilities for the future, "allowing for indoor sports provision for all 700 of the school's pupils."
Following consultation, the plans were given the green light by South Tyneside Council's planning department on June 11, 2021.
A decision report from planners confirmed the building would be acceptable in terms of design and visual amenity.
It reads: "Although the extension would have a greater height than the main school building, taking into account its footprint in relation to that of the existing school (and the size of the wider site), it is not considered that it would appear, unacceptably, out-of-scale within its surroundings.
"No trees or landscaped areas would be lost to accommodate the development.
"The site is largely surrounded by housing, so the development would also not appear particularly prominent when viewed from public vantage points."
The new sports hall would not be in operation outside of normal school hours, with the exception of limited hours on a Saturday daytime, when the space is used for football and dance activities.
The supporting statement from the school states that physical health is a "high priority" as "it links so closely to mental health."
It adds that the extra hall space would "help to build a school for the future, providing opportunities for our school for many years to come."
Under planning conditions, work on the school extension must be brought forward within the next three years.
For more information on the plans, visit South Tyneside Council's planning portal and search reference: ST/0334/21/LAA