Bone marrow transplant shows signs of curing brave little boy with 'one in a million' condition
Doctors have told the family of a courageous little boy battling a 'one in a million' blood condition that a bone marrow transplant hoping to cure him is showing signs of being successful.
Published 13th Feb 2021, 07:00 BST

- 3 min read
One-year-old Max Gardner was diagnosed with aplastic anaemia, in October 2020, a serious condition in which the bone marrow and stem cells do not produce enough blood cells.
After Max developed significant bruises and a rash over his body, parents, Connor Gardner and Rachel Nicholson, from Hebburn, were referred to South Tyneside District Hospital, where their brave little boy underwent tests.
Doctors initially believed that Max had an immune disorder but after he was admitted to the Royal Victoria Infirmary (RVI) further tests helped to diagnose him with aplastic anaemia.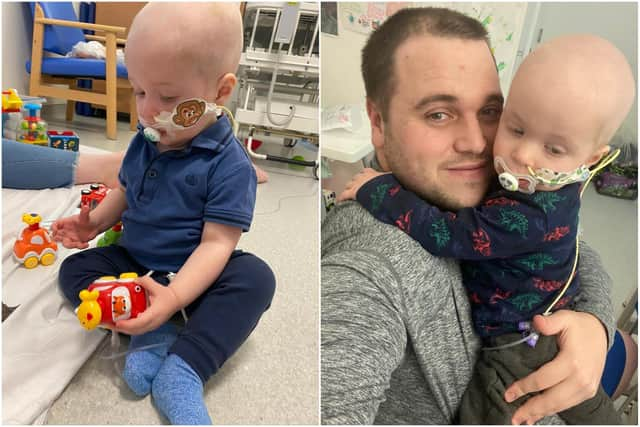 The family was told that the condition could be fatal if not treated properly.
Doctors said Max needed to have a bone marrow transplant, which has the potential to cure him.
Dad Connor, 29, and mum Rachel, 27, were both tested to see if they would be a bone marrow match and the pair were overjoyed when Rachel was found to be a 9/10 match.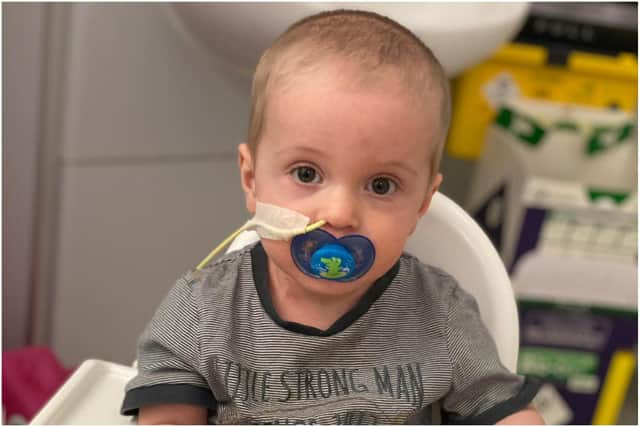 Max started chemotherapy on January 7 at the RVI and mum Rachel donated stem cells on January 13 at Newcastle's Freeman Hospital.
The following day, January 14, Max underwent the transplant at the RVI.
The family is now waiting for the results of a Chimerism Test which will tell them for definite whether the stem cells have worked – but signs are already looking positive.
Delighted dad, Connor, said: "His neutrophils [a type of white blood cell that protect us from infections] have been more than 0.50 for three days in a row, which means that he is essentially engrafted, which means that his body is accepting the transplant.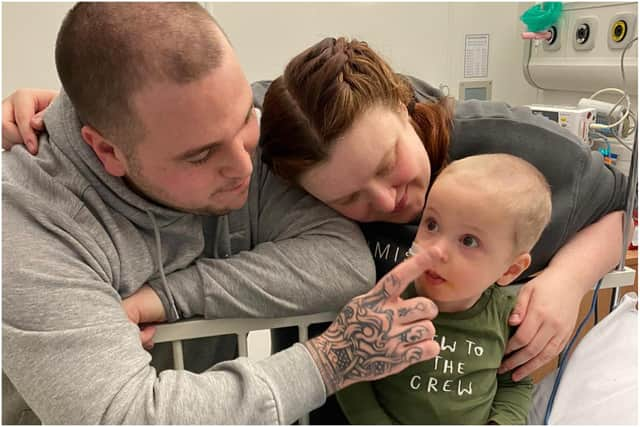 "So it is working, but we still have to wait for the test results."
"Doctors say there is no doubt that it has worked with the way the numbers have gone up but they have to officially do it like that to make sure," Connor continued.
"But there is no reason why it shouldn't have [doctors] say.
"He has done really well to get to this stage, he has absolutely sailed through it, everyone is surprised with how well he has done.
"This the best outcome we could have hoped for."
But it hasn't been plain sailing for the family, who have also had to face additional challenges during the treatment.
Parents Connor and Rachael initially were not allowed to visit Max at the same time due to Covid rules, however the hospital has now eased the restriction in their case.
The family also became sick with Norovirus in the run-up to the transplant, causing concern over whether it would have to be pushed back.
Thankfully, the transplant went ahead as planned and the family made a good recovery, although Max still needs help with his eating.
Max will now have to remain in hospital for a while longer as he recovers from the transplant.
Connor added: "We can feel that we are nearly at the end of it.
"His neutrophils are the highest they have ever been since he became poorly so we feel like we are coming to the end."
The family are sharing Max's journey to health on Instagram under the name @maxinamillionaajourney and hope his story will encourage people to sign up to the Anthony Nolan register to become a potential donor and help others like Max.
You can subscribe to this website and enjoy unlimited access to local news, information and puzzles online.
With a digital subscription, you can read more than 5 articles, see fewer ads, enjoy faster load times, and get access to exclusive newsletters and content.
Simply click 'Subscribe' in the menu.