RICHARD ORD: Lock up your Werther's Originals, the Night of the OAPs is upon us
Nothing is more certain to get your elderly Daily Mail reader spluttering on their Earl Grey than photographs of booze-addled students stumbling around city centres.
Published 21st Jan 2021, 00:00 BST

- 2 min read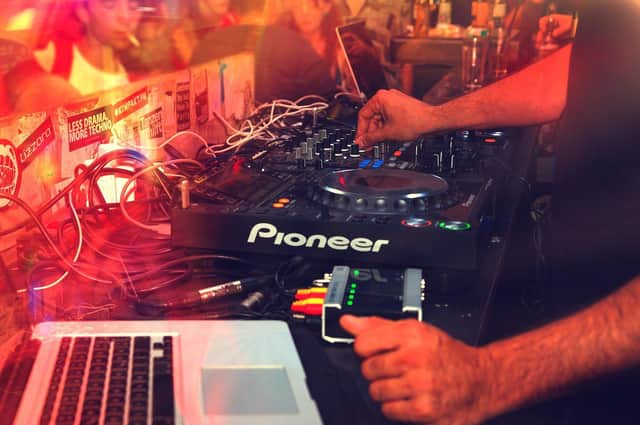 At various times during this pandemic, images of young women in high heels and inebriated teenage lads flouting social distancing rules have incurred the wrath of the pensioners. Young people taunting the old with their health and vitality.
Now it's revenge time. Trust me, the Night of the Pensioners is looming.
Leisure and entertainment industry bigwigs are calling on the Government to allow their businesses to open for anyone who has been vaccinated against COVID-19. While pub and nightclub bosses may well be referring to the time when the majority of under 30s are vaccinated, in the short-term it's the OAPs who can fill their boots. What a joy it would be to see the over-70s reclaim the night. Forget student-only nights at nightclubs, given the vaccination roll out, we will see our clubs packed to the rafters for Octogenarian-Only Nights.
No Sex on the Beach cocktails, instead we'd be looking at Cocoa on the Veranda specials.
Seventies Night at your local nightclub would take on a whole new meaning.
Rather than the Daily Mail kicking off about ignorant youths, it'll be your social media channels moaning about the rampaging pensioners. Young people frantically tapping out their frustrations on iPhones, claiming that 'Old is being wasted on the old.'
Meanwhile, vaccinated OAPs will be checking their shawls and ear-trumpets at the club cloakroom and hitting the dancefloor.
What a sight that would be.
Drugs naturally may be an issue on the doors. Not illegal ones though, your average 87-year-old has to pop handfuls of pills every day to keep their health in check. After that, the floor is theirs.
Pubs and clubs will be jammed with the golden oldies while the unvaccinated youths can only press their faces up at the windows wishing they were in their dotage.
The final humiliation will see the youths moved on by the bouncers. These words ringing in their ears: "On your way son. If you're not claiming your pension, you're not getting in."