Loved ones of missing woman Natalie McIntyre issue fresh plea two weeks after 31-year-old 'vanishes'
The family of missing woman Natalie McIntrye have made a fresh appeal for information more than two weeks after she was last seen.
Saturday, 29th February 2020, 8:00 am
Updated
Saturday, 29th February 2020, 8:00 am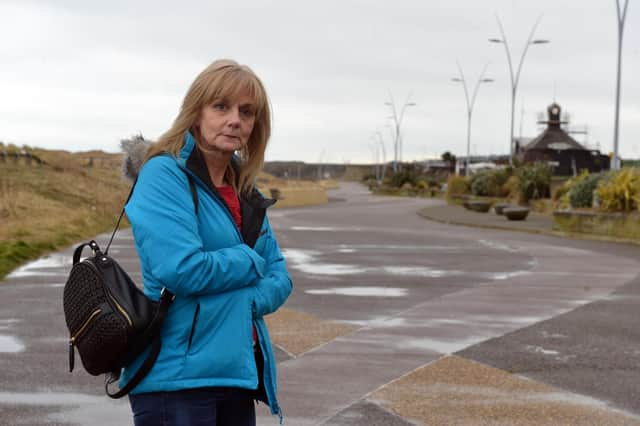 Linda Lindsay, mother of missing daughter Natalie McIntyre new appeal
Someone matching her description was captured on CCTV walking from her home, down Ocean Road with the last sighting near the seafront pub the Sundial at around 8am on Wednesday, February 12.
Natalie McIntyre has been missing since Tuesday, February 11.
A search has been carried out along the seven mile stretch of coastline from Haven point to Roker, with officers checking CCTV in shops and restaurants in the town as well as at local Metro and bus stations.
But Natalie's mum, Linda Lindsay says 16 days since she last saw her daughter, there is still no news of her whereabouts.
"She has vanished, she's been unwell for a long time but has never disappeared like this before," said the 58-year-old.
Linda Lindsay, mother of missing daughter Natalie McIntyre new appeal
Linda saw Natalie on Tuesday evening and says she was experiencing psychosis and had been visited by the crisis team.
She was due to attend a hospital appointment the next day but when she didn't show up Linda went to her flat and alerted the police.
Now she fears Natalie may have sheltered somewhere along the coastline from the weather.
"She went without a phone, keys, money or a coat with her and she hasn't taken her medication," she said.
"That coastline is beautiful but it's very harsh. She's an extremely vulnerable person in a vulnerable place."
She added: "My head is going from one extreme to the other. The not knowing is driving everybody crazy, we're just trying to keep hope."
Natalie's sister, Laura Mervyn also shared a heartbreaking plea on social media, she said: "Natalie is so much more than the missing person or the one in the pictures. She's a daughter whose mam is desperate for information to find her. Shes a sister who's brother and sister are heartbroken wanting her safe. She's a best friend who is missed. She's part of our world.
"There can't be a person in South Shields who has not seen her photo."
Laura thanked people for their concern and said the family has taken "such strength" from the support they have received.
Linda added: "Everybody has been so supportive, even total strangers. It restores your faith in humanity.
"We really appreciate everything everybody has done. We just need a little grain of hope that somebody has seen something – she's our Natalie."
She was thought to be wearing black pump-style shoes, khaki green cargo trouser and a black top with gold bands on the sleeves.
Anyone with information should contact 101 quoting log 768 12/02/20.