Eddie Howe issues exciting Newcastle United update on Alexander Isak and Allan Saint-Maximin
Eddie Howe issued an update on Allan Saint-Maximin and Alexander Isak after Newcastle United reached the semi-finals of the Carabao Cup.
And Howe spoke about the "strength" of his bench after the quarter-final.
"The look of our bench looked very strong tonight – there was a good look about the group," said United's head coach.
Howe felt that Saint-Maximin and Isak both made an impression after coming off the bench.
"Maxi's still feeling the effects of his illness, but he was well enough to take the field," said Howe. "I thought he did well when he came on tonight.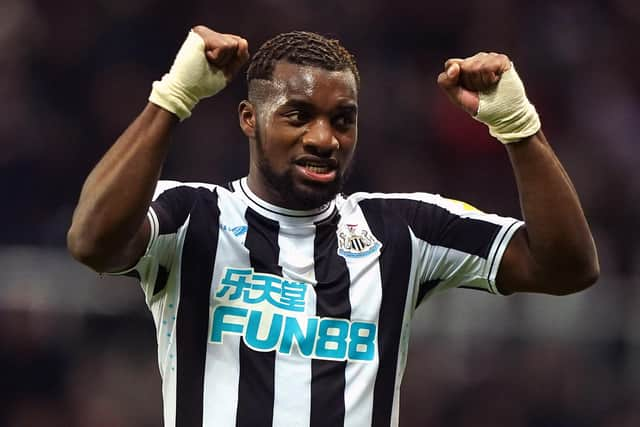 "We're going to have to build up Alex slowly. The 45 minutes was great against Sheffield Wednesday, and today, he's had a little taste again in front of the supporters, I thought he looked very sharp."
Saint-Maximin had been pencilled in to start the FA Cup game, but the winger felt unwell on the eve of the fixture. Isak suffered a thigh injury three games into his United career following a club-record £60million move from Real Sociedad.