Best multi cookers UK 2022: the best electric and multi function cookers including the Ninja Foodi Max
Will a multi-cooker make life in the kitchen easier? We review the best around - so you can throw your food in a pot, progamme it and walk away
Published 14th Jan 2021, 18:54 BST
Updated 8th Sep 2022, 11:32 BST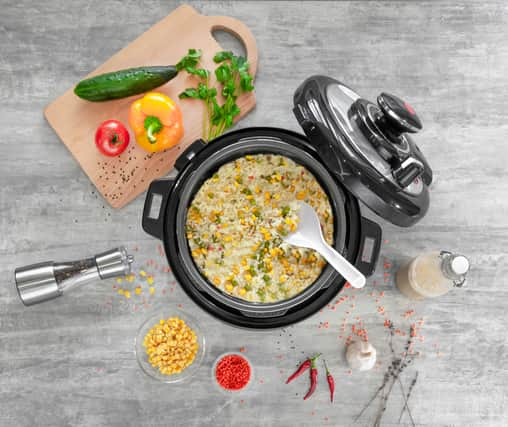 This article contains affiliate links. We may earn a small commission on items purchased through this article, but that does not affect our editorial judgement.
Multi cookers - what are they for?
Still watching over pots and pans bubbling on the stove top? Give yourself a break. You need to discover how a multi cooker can make cooking faster, simpler and a whole lot less labour intensive.
Programme and walk away, leaving more time to get on with other things or simply destress at the end of the day. Some of our favourites here can also be programmed to slow or pressure cook while you're out, leaving meals hot and ready for your return.
How to choose a multi cooker
In a range of specs and from budget to bling, all the multi cookers we tested seemed a bit complicated at first. Be warned that there's a bit of effort required to understand each product's individual functions and capabilities and you won't blunder through without reading the manual or watching a video tutorial. Once mastered, though, you'll be hooked.
What can they do? 
Some models pressure cook; great for cuts of meat or beans and pulses you'd spend hours cooking on the stove. Others use conventional heat and will also chop or shred ingredients in the cooking pan, prepping veg or smoothing soups and sauces. Each has different rates of heat, pressure and timings you'll soon suss out, storming ahead to try new dishes and speed up old favourites.
Whichever one you choose, look at the dimensions of the casing as some have a large footprint which can take up precious countertop space. That may not be a problem, however, as you start to use it more and more and wonder how you ever lived without it.
Interested in kitting out your kitchen further?