AllSaints Cyber Monday 2022: when is 30% sale on, when does it end - and deals including leather jackets
The AllSaints Black Friday/Cyber Monday sale is on - and lovers of leather and the grunge will love the deals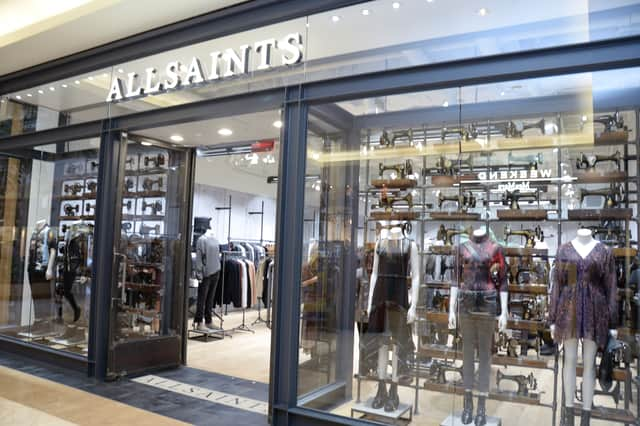 This article contains affiliate links. We may earn a small commission on items purchased through this article, but that does not affect our editorial judgement.
AllSaints is known for their luxury leather jackets, classic silhouette clothing and edgy styling. The brand's aesthetic doesn't change season to season and year to year, marking them out as different to the many other high street brands who do this to keep up with the changing fashion trends. Instead, they opt for a timeless style that their fans have come to know and love.
Their pieces might be more expensive, but they are made with high quality materials and will last for years. Plus, as they are all made with classic and enduring style in mind you can buy now and be safe in the knowledge that not only will they last but you will still be loving your item - or items - in many years to come so it's well worth the financial investment now.
When does the All Saints Black Friday/Cyber Monday sale launch and when will it end?
The annual AllSaints Black Friday sale now on and shoppers can get 30% off all men's and women's clothing both in store and online. This means that now is the best possible time to shop - but be quick to get the best possible deals as the offers are only available for a limited time only. We don't know exactly when the sale will end, but we expect it to end either on 28 November - or slightly later if the brand decides to run their seasonal sale for every day of the rest of the month. Our pick of the best items in the AllSaints Black Friday sale is below, and to see the full range yourself you can visit the AllSaints website. Treat a loved one, or yourself, to something wonderful this Christmas.
What can you get in All Saints Black Friday/Cyber Monday sale?
All Saints has kicked off Black Friday with 30% off everything on site now, even including new arrivals. That means you can get a leather jacket at a fraction of the price, as well as a pair of new jeans - and maybe a top or two as well. Shoppers are still offered a 28-day return policy on all orders, plus free standard delivery on orders. Black Friday is followed by a Cyber Monday sale - and shoppers can expect All Saints to take part in this discount day too as the brand has done in previous days.
What is Black Friday and Cyber Monday?
Black Friday and Cyber Monday take place every year, and this year are on Friday 25 November and Monday 28 November. They are two days dedicated to pre-Christmas sales, and for many they often mark the beginning of their seasonal shopping. On Black Friday shoppers are offered deals on items online and in stores, whereas on Cyber Monday the deals are only available online. There are always great deals to be had from many brands and across a range of products, including clothing, homeware, technology and toys. The days have grown in popularity over the past few years, and many retailers will launch their deals earlier in November.
What other Black Friday sales can I look forward to?
Many retailers and brands now take part in Black Friday and Cyber Monday sales - so if you've got your eye on something the chances are you may be able to get it at a reduced price in the coming days. AllSaints is not the only brand to launch their Black Friday sale early, you can also get money off goods at Currys, AO and Amazon already. To help you shop smarter, we'll be producing many more articles over the coming days as the deals come in across a range of retailers and products, so be sure to keep an eye on our dedicated Black Friday page.