Best cooling fans UK: fans reviewed, from electric, standing, tower to pedestal, and the Dyson Cool Fan
The heat is here! Keep yourself cool, calm and collected with one of these excellent cooling fans, from oscillating pedestal smart fans to small desktop fans for the office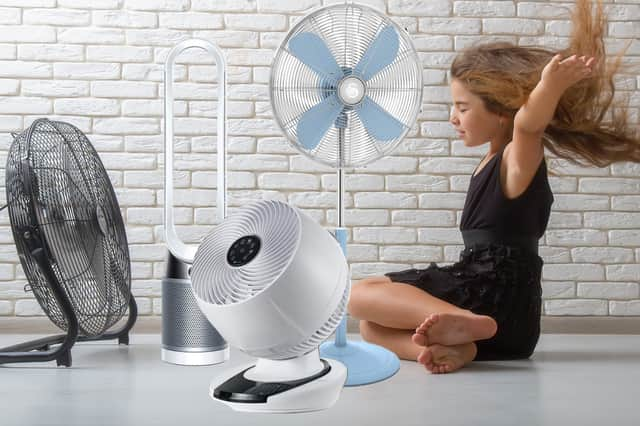 This article contains affiliate links. We may earn a small commission on items purchased through this article, but that does not affect our editorial judgement.
As a nation that broadly eschews air conditioning as unnecessary, using an electric cooling fan can be a cost effective, efficient, and, these days, whisper-quiet way of keeping you cool. They're ideal for circulating air and providing a cooling breeze to help you sleep at night and think straight during the day.
You don't have to break the bank if you're after a standard oscillating fan: one that blows air and helps the room feeling fresh can be nabbed for under £35 and do the job well.
If you're after higher levels of functionality - something that circulates air, mimics a natural breeze, purifies or has various speed settings and an impressively strong motor, you'll be looking at something more spendy, up to around £350 - entirely worth it if you can stretch to it and want to beat the heat.
Best fans at a glance:
Should I choose an air conditioner or an electric fan?
You may think that it's worth investing in an air conditioner for summer - after all, air conditioning units are able to reduce the temperature of the room, while an electric fan works by pushing the air around. Yes - air conditioners cool rooms more effectively than a fan. But fans are cheaper to buy, and to run, and considering our summers are generally dry, mild, and not humid, they will be sufficient to keep you comfortable.
How to choose the best fan for you
Consider the size of the room you are looking to cool. Desk fans are sufficient if you're just after a stream of cool air in your face as you work, but if it's a larger room, such as a bedroom, you'll need a standing fan - there's a wide range of these, from tower to pedestal fans.
Oscillating fans are useful if you've a crowd to cool - these days they have progressed beyond moving from left to right and can even tilt up and down.
The issue with larger fans is weight, and hence portability. If you're looking for a fan you can lug from room to room throughout the day, you'll want to avoid a heavy model - it can be worth the trade off of sacrifice in power to know you can actually move the fan around!
NOISE. This is a key issue if you're hoping your fan can help you sleep. Light sleepers need to seek out models with energy-efficient motors, blades designed to dampen noise. Some fans come with a 'night-time' mode - a low, slow, steady setting that won't wake you through the night.
There are also models with voice-activation, remote controls to help them operate. Absolute not a must-have, but a delightful addition if you don't want to move from the sofa while hitting the perfect temperature.
What are the different forms of electric fans?
Cooling fans come in a variety of shapes and sizes, from tall pedestals, to floor, tower fans and desktop models.
All of the models reviewed here are equipped with a number of fan speeds and most oscillate for wider room coverage.
They will all do a grand job of keeping you more comfortable in warm weather.