Best energy efficient lighting for home UK 2023: lights bulbs to cut your energy bills
Choosing modern, energy efficient light bulbs and lighting solutions can often make a significant contribution to lowering overall electric bills. Here's how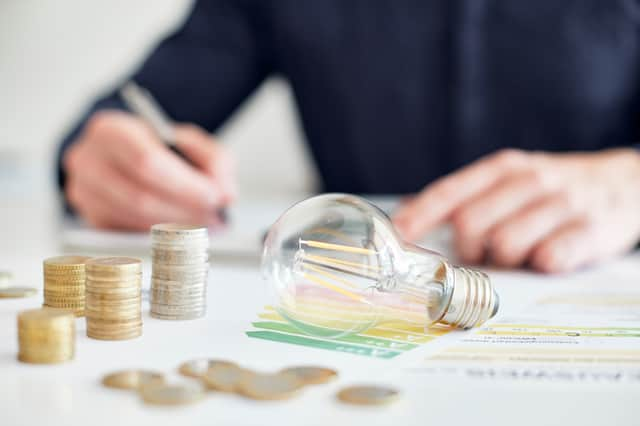 This article contains affiliate links. We may earn a small commission on items purchased through this article, but that does not affect our editorial judgement.
It's the dead of winter, and we're all looking for ways to save money on our growing energy bills. Although gas and heating often takes up the majority of these bills, choosing the right modern, energy efficient light bulbs and lighting solutions can often make a significant contribution to lowering overall electric bills over the course of dark months.
Luckily, unlike in years past, there are now countless opportunities and products on the market that are eco-friendly, recyclable, rechargeable and offer inventive solutions like WiFi connectivity to ensure they can be turned on and off remotely, for example. We'll be looking at a range of solutions here and assessing which technology is best for.
Best energy efficient lighting at a glance
What lighting should I choose?
LED lights are the best bet when it comes to replacing your existing incandescent bulbs. Incandescent lamps use around 10 times the amount of energy of LED lamps, whereas LED bulbs, on the other hand, are energy-saving and offer long-lasting quality light. A LED bulb can last for many years, which eliminates the hassle of frequent bulb replacement. They also use up to 90% less energy than standard incandescent bulbs, making LED bulbs good for both planet and pocket.
Research from the Energy Saving Trust indicates that lighting takes up about 11% of the average UK household electricity consumption. Switching to energy-efficient LED lighting can help the average British household save £15-£18 per light bulb, which equates to a saving of £250 per year. Given that there are likely more lamps to replace in homes hit by fuel poverty, the positive impact would be more significant. The switch to LED lighting will also play a huge role in reducing CO2 emissions, furthering progress to a greener future.
The technology behind much of this lighting has improved dramatically in recent years - here are some of our recommendations to get you started on the way to an energy-efficient home.
Stay warm for less this winter