The best gins for every occasion: fancy a G&T, a Negroni, or a Martini? These are the best gins for the job
Be it a Martini, a G&T, or a cocktail: there's a perfect gin for every occasion. Here's how to choose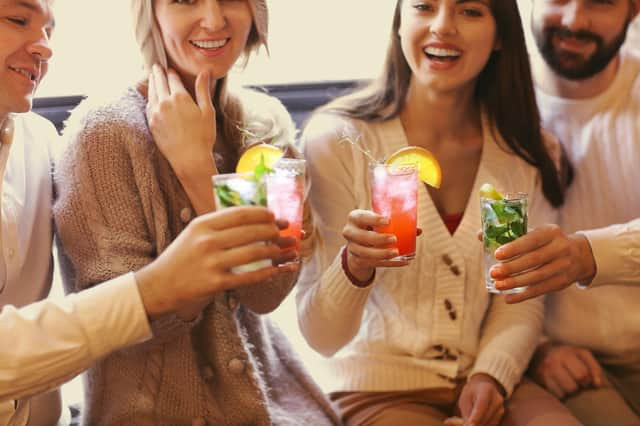 This article contains affiliate links. We may earn a small commission on items purchased through this article, but that does not affect our editorial judgement.
The quintessential English spirit (make of that what you will: it's dry, strong, and synonymous with regret), gin has long since thrown off the auspices of being a 'nana drink' and is now rightly heralded as the most useful cocktail ingredient there is. 
At once malleable enough to pair with myriad mixers, yet still flavourful enough to assert its own presence in any drink, keep a store of interesting gins in your larder and you're never far away from an excellent livener.  
While the gin of the eighteenth century craze is best left in the past (turpentine and sulphuric acid featured in the manufacturing process at some backstreet distilleries), modern gin allows for individual flavours to dominate, making it the perfect pairing partner.  
To craft gin, grain spirit (distilled via a similar process to vodka) is re-distilled with herbs, fruits, botanicals, and spices, with the only 'rule' being that juniper should dominate. Featuring flavours as disparate as orange, cinnamon, cardamom, black pepper, cucumber, rosewater, lemon and liquorice, if you pair the grace notes of your gin to the mixer you have selected you'll draw out the best in both.  
The only downside of gin's current popularity is that a plethora of craft gins available can make it difficult to negotiate the (ahem) flooded market. The modern passion for innovation has led to many a gin that is simply too heavy on additional flavourings – a 'more is more' policy designed to sell bottles by listing a veritable encyclopedia of ingredients on the label. It's an approach that neglects to appreciate that any good spirit, like the perfect cocktail itself, should be balanced in its flavour, rather than bolshy.
Here are our favourite gins on the market, matched to occasion. Please note: we haven't even touched Sloe Gin, as it's such a different beast it warrants its own consideration.  
One quick word before we begin: if you're looking to shop on a budget, Beefeaters is the best cheap gin, and makes for a crisp, classic gin'n'tonic. For the top shelf gin you can pick up at the supermarket, we'd opt for Tanqueray.