Best hand luggage UK 2023: top cabin bags that comply with EasyJet, BA and Ryanair sizes
Here are some great carry on bags that will fit within hand luggage dimensions for airlines including Easyjet, BA and Ryanair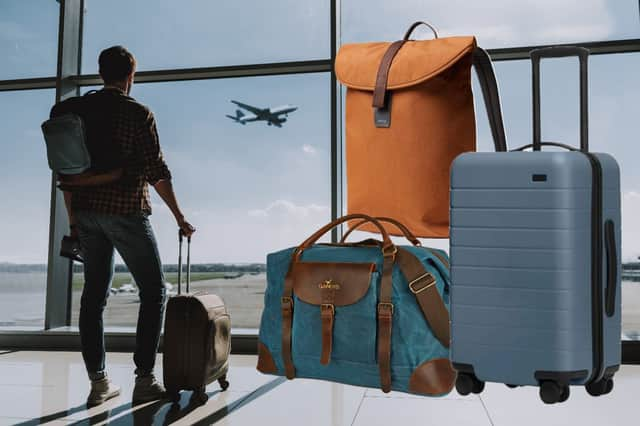 This article contains affiliate links. We may earn a small commission on items purchased through this article, but that does not affect our editorial judgement.
Don't let a cumbersome piece of wheeled check-in luggage slow you down at airports. A cabin bag can save you time and stress.
What should I look for in a cabin bag?
First and foremost, you need to make sure your chosen cabin bag fits within the baggage dimension allowances of the airline you are travelling with - it's no good buying a bag and then realising it won't be allowed onboard! All of the bags listed below are airline compliant.
Once you've made sure the bag is indeed small enough, the next thing to consider is what features work best for you. It's usually a good idea to look for a bag or suitcase which offers at least one zipped compartment so that precious and valuable items, such as your passport and travel documents can be kept secure. This also means that you'll always know where they are so you can grab them when needed.
Firstly, smaller suitcases or hard cases are probably the most durable option and offer hard-wearing protection for frequent travellers.
Small over the shoulder bags or duffel bags are also an investment and can be a stylish option too. Thirdly, there's the backpack or rucksack option, which can be very useful when it comes to a bag providing additional or secondary uses once at your destination - everyone needs a good, reliable rucksack in their life!
Best cabin bags at a glance:
What is it made from?
The next thing to consider is the material the bag is made of. Some are plastic so they tend to be the most hard-wearing, but this also means that they are of course the most rigid so there will be no squeezing them in to the smallest of spaces in the over-head lockers.
Material bags have the advantage of being adaptable to any size or shape of space available - as long as they're not fit to burst with items - but this lack of structure does also mean that it can be harder to keep possessions organised and firmly in place - so you may find that clothes are a little crumpled when you reach your destination.
The other advantage to material bags, of course, is that they tend to be more lightweight - meaning you can pack even more possessions.
What happens if you exceed the hand luggage limit?
If you have hand luggage that is over the limit, be prepared to place it in the hold and have an excess baggage fee charged. We have a list of great luggage you can check-i
To avoid this, remember to always pre-book an extra bag online rather than risk being charged at the gate, which will cost you more.
What should I take in hand luggage?
Again, what you pack in your hand luggage depends on your personal circumstances.
If it's the only piece of luggage you have with you'll need to make sure it has absolutely everything you need - your passport, travel documents, money, clothing and shoes, toiletries, your devices, device chargers and any medication you may need. Though always remember that any liquids must be 100ml or less.