Best microwaves UK 2022: solo and combi models that work best, from Russell Hobbs, Panasonic, and Hotpoint
Arguably the most handy appliance in any kitchen, here are our eight best microwaves for 2022
Published 8th Feb 2021, 16:53 BST
Updated 12th Sep 2022, 10:40 BST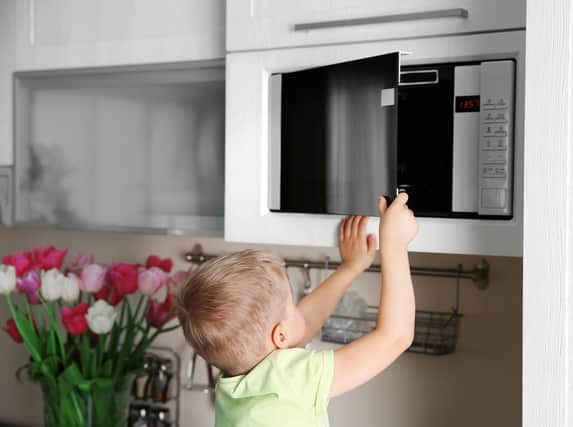 This article contains affiliate links. We may earn a small commission on items purchased through this article, but that does not affect our editorial judgement.
Whether reheating leftovers, swiftly preparing a baked potato, melting chocolate for baking, or heating up a ready meal - few kitchen appliances provide as much assistance, or make life as easy, as a good microwave.  
Best microwaves at at glance
 What should I look for when buying a microwave?
Microwaves have come a long way in recent years, making dinner prep a cinch with their digital timers and auto cook programs. Solo models are the kind you're used to and can be bought for less than £100, while combination models double up as grills and convection ovens and tend to be a lot more expensive.  
There are pros and cons to both types of microwave, so consider how much space you have (combis are a lot bulkier) and what you want to use it for before you buy. In general, the higher the power output (measured in watts), the faster the cooking time. Size-wise, families should look for a capacity of between 20 and 30 litres.
There is a huge range of microwaves on the market, so take a look at our top picks for all needs and budgets.