Best sofa beds UK 2023: including cheap, corner, and double bed options
It is now possible to purchase a stylish sofa bed that provides both a space saving solution and a great place for guests to sleep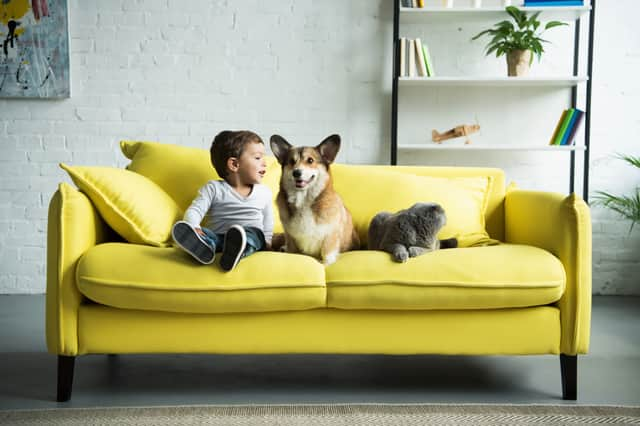 This article contains affiliate links. We may earn a small commission on items purchased through this article, but that does not affect our editorial judgement.
We won't mince words: sofa beds used to be terrible. We have more than one childhood or university memory of crashing at a friend's house on a saggy sofa bed, springs all but useless, and awakening after a fitful night sleep with our backs in ribbons.
Worse yet, in failing to be a decent bed, the sofa beds of yore still managed to be singularly useless, lumpen sofas. In aiming to provide two services in one, the sofa beds of the our youth failed to achieve either.
Thankfully, modern iterations have taken a huge leap forward in design - and, consequently, comfort. And so it is now possible to purchase a stylish sofa bed that does precisely what you would hope: provides a space saving solution to how to have both a sofa, and a comfortable place for guests to sleep, in the one place.
Click-clack, or pull out sofa bed?
Sofa beds are generally available in two forms. The 'click-clack' sofa is one where the back cushion of the sofa folds down and clicks flat - essentially forming a futon - so you then sleep on the flattened sofa.
A 'pull-out' - the more traditional model - is transformed by removing the cushions to pull out the mattress and frame. 'Click-clacks' are simple to use and generally cheaper. 'Pull-outs' tend to be more comfortable.
What should I look for in a sofa bed?
What sofa bed works best for you will depend on how frequently you plan on using it (if you have lodgers, for example, or family members who visit often, say, you'll want to opt for something pricier that has a higher-end memory foam mattress), how much space you have, the décor of your room, and how much seating/sleep space you require.
As with everything - the more you pay, the higher the comfort level, but there are still some impressive lower end options available.
In terms of our favourite, it's easily the superbly comfortable Munich, from Swoon.
Here are our favourite tried and tested sofa beds on the market.