Father's Day UK gift ideas 2023: best presents for Dad, including personalised, unusual and sporty options
Stumped for a present for your Dad? From the ideal fishing knife set, to a craft beer subscription, here are the best gifts for Father's Day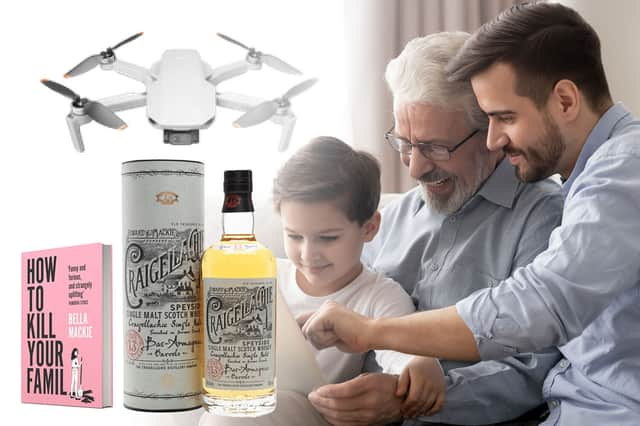 This article contains affiliate links. We may earn a small commission on items purchased through this article, but that does not affect our editorial judgement.
Father's Day may seem sentimental and a touch cheesy, but it is the perfect occasion to show the father figure in your life how much you care for him with a thoughtfully selected present. The only issue? Coming up with a great idea for a gift.
Of course, there's a huge difference between what one man's idea of the perfect father's day gift is and another - they may be a sports lover, a foodie, an avid reader, an adventurer, a gardener - or a mixture of all of the above - making the selection of a perfect present deeply personal.
Fret not. We've scoured the internet to find the ideal gift for every kind of man, from a Lego set, to a nifty drone for gadget lovers, chocolates, to a lush skincare set.
How we chose 
Opting for quality over novelty, we made sure our selection came from reputable brands that genuinely care about their products, so there's no chance of the gift ending up in the skip when you're back is turned, or gathering dust in the attic.
We wanted to ensure the gifts would bring a smile to the face of the recipient - even if he's notably particular about his interests.
Prices vary, from reasonably priced but delectable chocolates, to a more spendy - but sure to please - pizza oven. Each option offers value for money, though.
The best Father's Day gifts for 2023 are: