Heatwave UK 2021 essentials: keep yourself cool and happy in the heat- fans, picnic mats, to cooling mists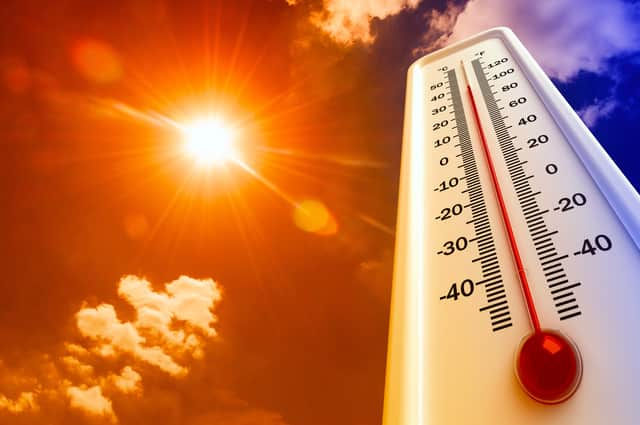 This article contains affiliate links. We may earn a small commission on items purchased through this article, but that does not affect our editorial judgement.
Whether you are a sun worshipper or you avoid the heat at all costs, you will need ways to keep cool.
This is out guide to the best products on the market to help you and your family enjoy the warm weather safely, and cool down quickly and effectively when it all gets a bit too much.
We've scoured the high street and pulled in everything from the top beauty buys, to fans and picnic ware.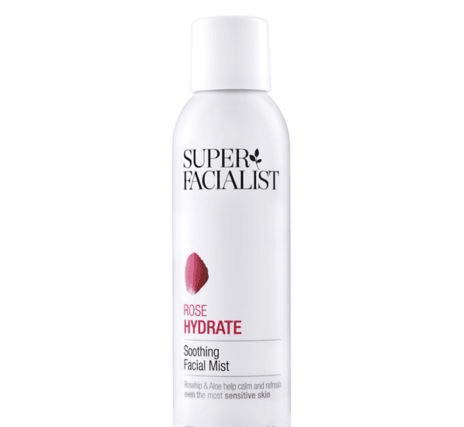 This spray, with it's beautiful and delicate rose scent, can be used keep your skin feeling fresh and hydrated during the day and night.
It can also help to set your make-up first thing in the morning too. You only need a light spray for a cooling boost so this product will last a long time and is great value for money.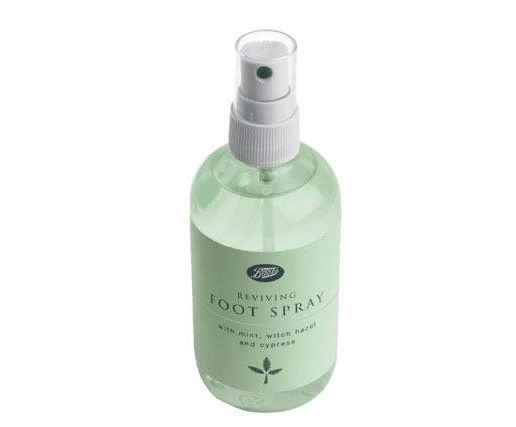 This bargain foot spray is a must have for hot weather. A quick spray will cool and deodorise hot, tired feet.
You can pop this in your bag so you can easily refresh your feet when you are at work, when you arrive at an event or after you've exercised.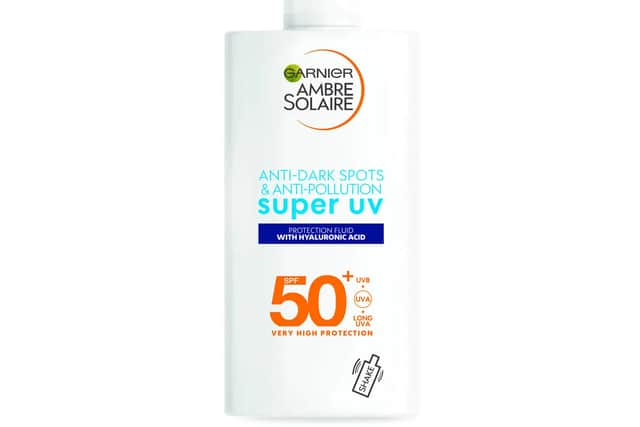 This is a fast-absorbing, lightweight cream that helps to promote quick and easy coverage without leaving residue.
It won't leave you with white marks, and you can still wear your usual skincare products and make-up with it too.
It's not just your skin which needs protecting from the sun, your hair needs looking after following sun exposure too.
This vegan shampoo contains Vitamin E to nourish the hair and replenish lost moisture which occurs during days of sunbathing.
If you're planning on cooling down in a swimming pool or in the sea it's important to know that hidden minerals in sea water and chlorine can strip the hair of both moisture and colour.
This caring shampoo helps to remove these harmful residues while protecting your colour to prevent fading and discolouration.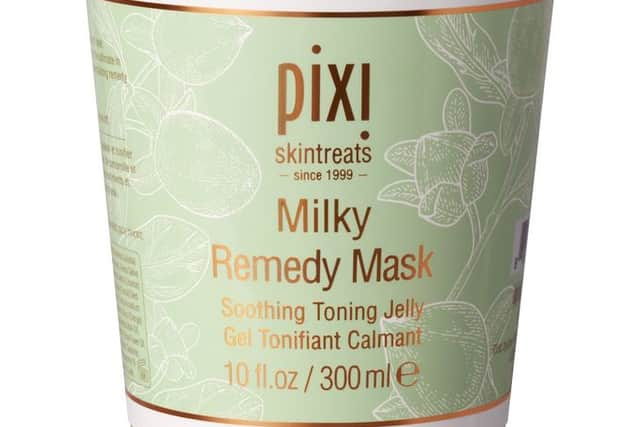 Both vegan and cruelty-free, this 300ml mask is a soothing jelly that comes to the aid of stressed-out and flushed skin.
It's like a facial in a tub that you can have in the comfort of your home, this nourishing formula will have your skin feeling cool, soothed and calm in no time.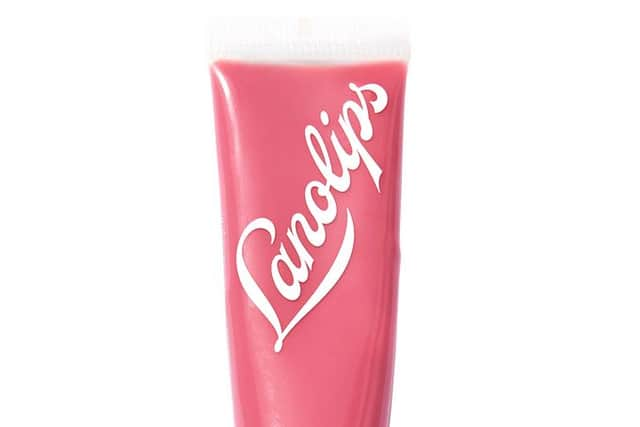 A multi-award-winning balm that also boasts a broad spectrum SPF 30 to protect lips from the sun's damaging rays, this protects enhances your natural lip colour and hydrates.
It's part lip gloss and part lip balm so you can expect a long-lasting colour and a juicy feel, without being sticky.
Choose from three different shades; perfect nude, rhubarb and rose.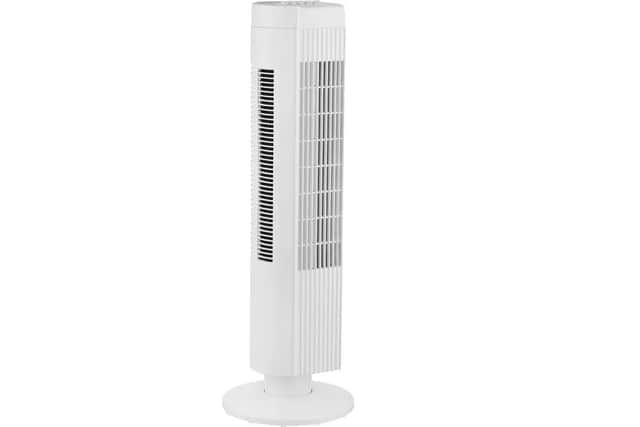 Cool down your home or office space quickly with this tower fan.
With three speed settings for oscillation and a wide-angle feature, this fan will deliver breezy air quickly.
It also has a two hour timer if you want to set it to your individual needs. Lightweight with a carry handle it's easy to pick up and port to wherever you want to go.
Designed to be quiet for indoor operation and with energy saving features, this tower fan is designed to give you long lasting comfort.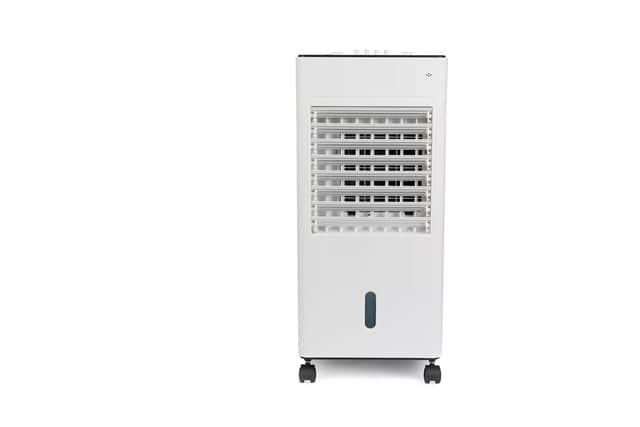 Stay cool and relaxed in any climate with this handy 6L portable air cooler.
This unit can function as either a cooler, purifier, or a humidifier so it's great for keeping your space cool and clean on hot summer days.
With three speed settings to pick from, and an oscillation function, this device works hard to maintain a constant temperature even in the warmest nights.
You can easily move it from room-to-room with the castor wheels, so you can make sure it's where you need it most.
You can also load water from the top or bottom units, making this cooler the ideal machine for your home.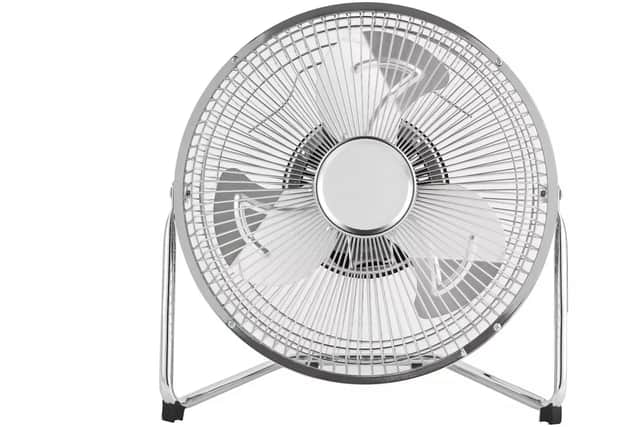 Keep cool while you are working from home with this desk fan.
The adjustable tilt is a handy feature that allows you to direct the flow of cool air to exactly where you need it.
There's three speed settings as well so you can up the speed if you need to on the hottest days.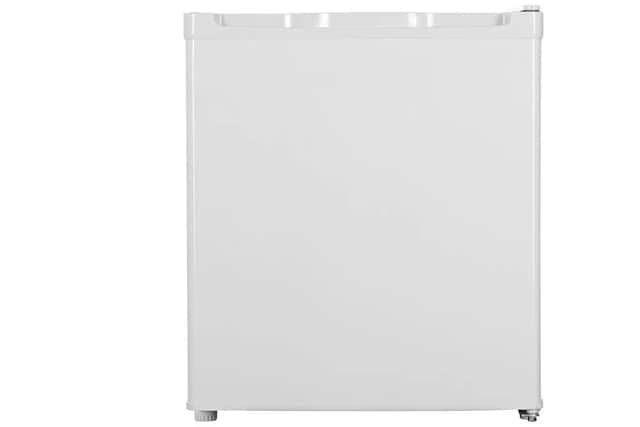 This surprisingly spacious 41 litre table top fridge is the perfect solution for small spaces.
There are two shelves and handy bottle rack by the door. Plus, there's a small icebox so you can store a few frozen bits if you need to.
This compact fridge is perfect for the office, bedroom, living room and as an extra addition to the kitchen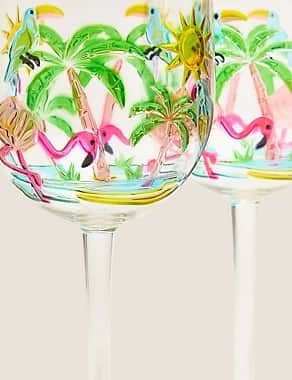 Enjoy a drop of sunshine in these fun picnic wine glasses. These plastic designs are ideal for outdoor use and feature colourful flamingos, parrots and toucans.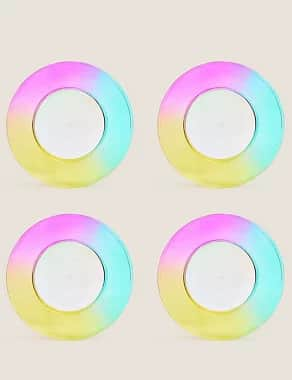 These rainbow dinner plates will brighten up any picnic.
Made from durable plastic, each plate has a colourful spray finish and a clear centre. They're lightweight and stackable for easy transportation.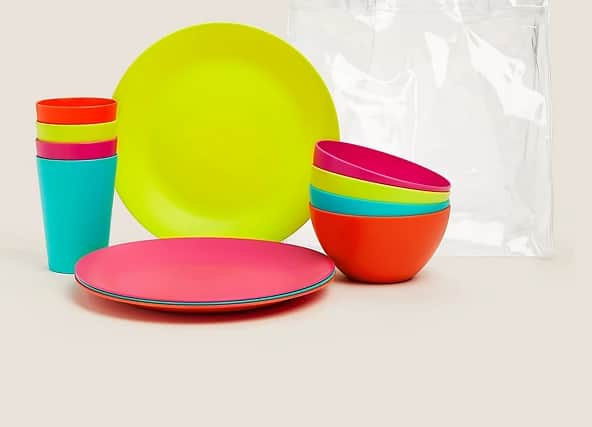 This picnic set includes everything you need for alfresco dining; four plates, four bowls and four tumblers, made from light and durable plastic in bright colours.
The set comes in a convenient plastic bag that holds everything too so it's easy to carry around.
The set is dishwasher-safe for easy cleaning.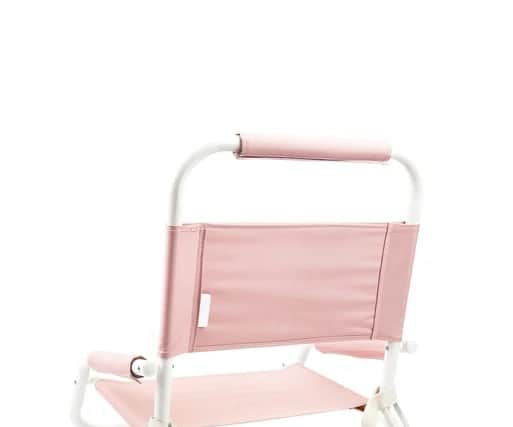 Enjoy days out in comfort with the portable beach chair.
Lightweight and foldable, this chair features an adjustable carry strap so that you can effortlessly transport from beach, to festival, to garden.
With a low frame and supportive back, this chair has a peach pink design and is made from recycled polyester so it's a good sustainable piece of furniture too.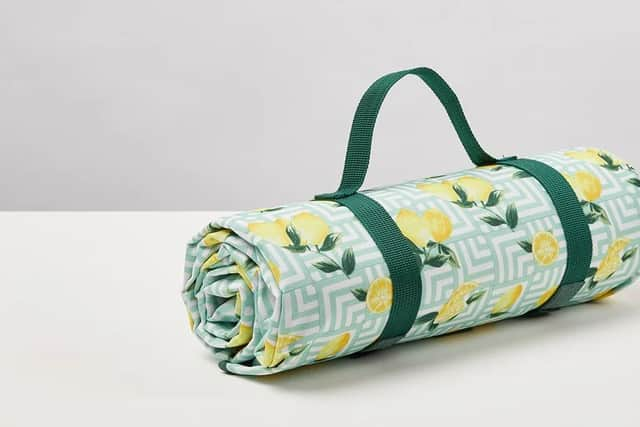 Decorated in a lemon and geometric print and finished with a waterproof backing, this picnic rug is pretty and practical and can be used on all surfaces.
It has a fabric shoulder strap and fastener tape so that you can roll it away and transport it to and from your favourite sunspot effortlessly.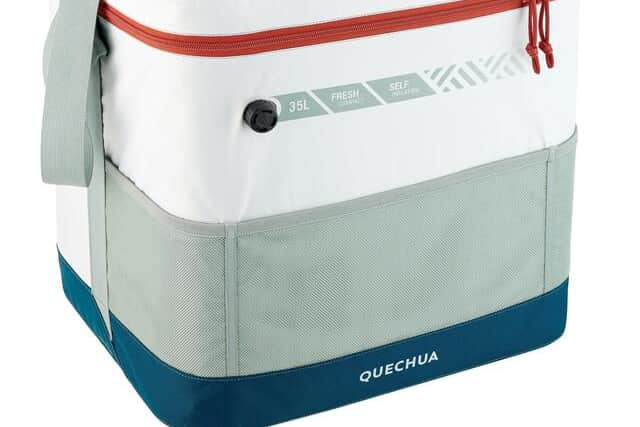 This is a high-performance cool bag which will keep items fresh for 17 hours - without the need for ice packs.
It is flexible, fits anywhere and can be easily stored. It holds a capacity of 35 litres.