Alexander Isak's Newcastle United 'hope' and confident 'guess' after fitness boost
Alexander Isak is targeting more minutes on the pitch after marking his return to the Newcastle United starting line-up with a goal against Wolverhampton Wanderers on Sunday.
Isak's first half header in the 2-1 win at St James' Park was his fourth goal in six Premier League starts since joining Newcastle for a club record £63million fee back in August. A thigh injury has made the forward's debut season on Tyneside a largely frustrating one so far, but he is now ready to kick-on after returning to full fitness.
"Yeah [frustrating] but in a way it's similar for everyone that doesn't play," said the 23-year-old. "Everyone wants to play and it's the same with me.
"I think it depends also how you take it and what you do with it. I've worked hard taking [it] as a bit of fuel and tried to be ready."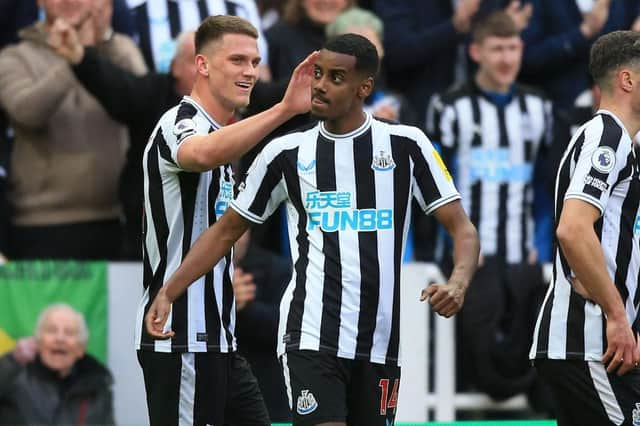 Isak's return to the spotlight for Newcastle comes just in time for the Sweden international team selection for the upcoming Euro 2024 qualifiers against Belgium and Azerbaijan on Friday, March 24 and Monday, March 27 respectively. Isak's previous international break with Sweden back in September saw him pick up the thigh injury that would ultimately keep him out of competitive action until January.
Now he's back fit and firing for Newcastle, the 23-year-old is confident of making the upcoming squad.
"We'll see," he smiled when asked about the upcoming squad. "The squad hasn't been named yet but I guess so. I'm not thinking back on anything, I feel good now, I feel fit so I'm just looking forward."
When asked about his season so far at Newcastle and what is to come from him, Isak added: "I'm not the type of person to sum up a season in the middle of it, I'll take it each week at a time, each game at a time and I just want to do my best and I'll sum up the season when it's finished.
"Hopefully more playing time [will come], now we have an important game [on Friday at Nottingham Forest, 8pm kick-off] and we want to go into the break with a good feeling. That's as far as I'm looking at the moment."