Erik ten Hag issues new Marcus Rashford injury update – and rules forward out of Carabao Cup final
Marcus Rashford could miss Sunday's Carabao Cup final against Newcastle United.
"I don't know (if Rashford will be available)," said Ten Hag ahead of the Wembley final. "Players are coming in now, and we have to do medical investigations. We did some yesterday, but it was so soon after the game, so most of the time you can't say. You have to wait for the 100% medical diagnosis."
Ten Hag also confirmed that forward Anthony Martial would miss the final.
"No, he'll not be available," said Ten Hag, whose side beat Barcelona 2-1 on the night, and 4-3 on aggregate, to reach the last 16 of the Europa League.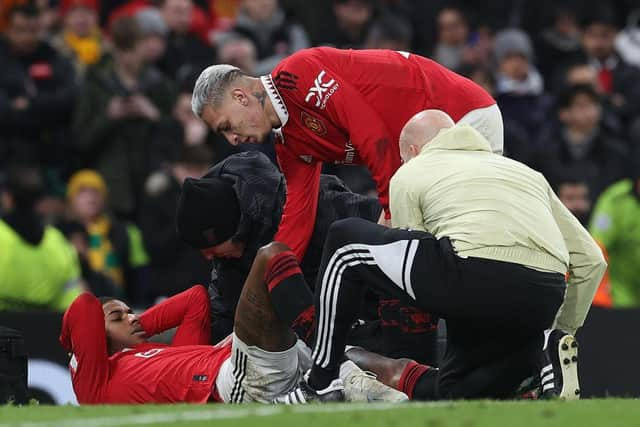 Ten Hag said: "That's for them to sort. We know it. It's definitely not an advantage (for Newcastle).
"But we can't influence that. The one (who comes in), we can influence. We have to test it – that's quite obvious."
Ten Hag's club haven't won a trophy in six years, while Newcastle's last piece of major silverware was the Fairs Cup in 1969.
"It's a great opportunity to get the silverware in," said Ten Hag. "It's all about that glory and honour in football, and we deserve to play the final, and we have a great opportunity to win the cup.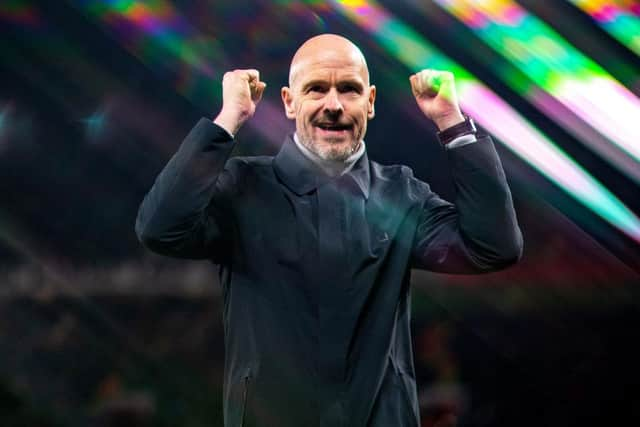 "We have to do everything to get that cup to Manchester. You feel it.
"The fans are really waiting for it, and so we do everything we can to give the fans their honour."