'His chance has gone': Newcastle United latest on injuries, Nick Pope's red card – and Ryan Fraser's squad axe
There have been more questions than answers ahead of Newcastle United's first cup final in almost 24 years.
However, Eddie Howe addressed some key issues at a Carabao Cup final media day at the club's training ground yesterday.
Who will play in goal at Wembley?
It seems certain that Loris Karius will play in goal following last weekend's dismissal of Pope. Howe has Karius and Mark Gillespie to choose from, but the indications are that Karius, yet to play a competitive game for the club, will start at Wembley, as he's played at a higher level.
Why didn't appeal Pope's card?
While Howe felt that Pope's dismissal was "harsh", the club decided that an appeal for wrongful dismissal would be a waste of time after reviewing footage of the incident. What's more, the suspension for Pope – who handled outside the area while trying to step Mohamed Salah – could have been extended had the independent regulatory commission deemed an appeal as being "frivolous".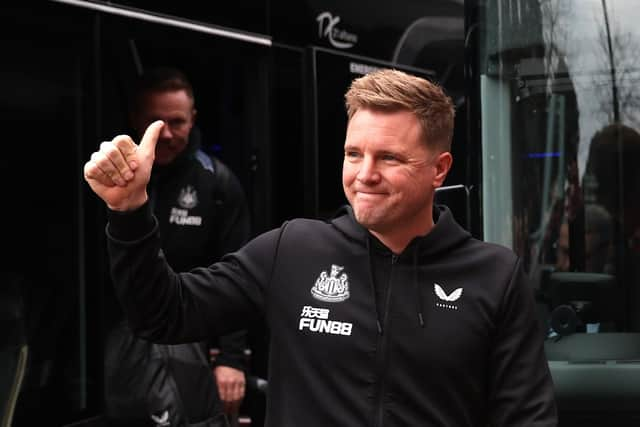 How is Pope?
Howe said that Pope's first thought was for the team – and not himself. United's head coach said: "He's disappointed, he's trying to process it all, but he's so level-headed and team-orientated. His initial thought wasn't with himself, it was with the team – and what he needed to do to help whoever was playing."
What's the latest on injuries?
The main concern is Joe Willock, who suffered a hamstring injury last weekend. The midfielder is "touch and go" for the game, according to Howe, who will make a decision on his involvement late this week. Matt Targett, sidelined since Christmas, could be involved after coming through a game for the club's Under-21s at the weekend.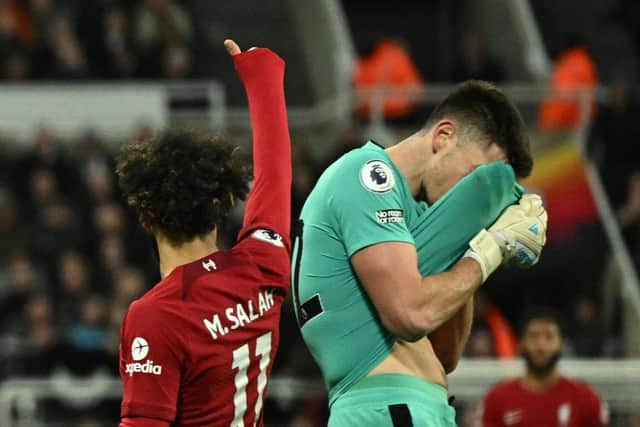 What's the situation with Ryan Fraser?
Fraser is training with the club's Under-21 squad – and isn't expected to return to the first-team squad. Howe described the winger as a "valued" member of his squad last month – and said he'd "love" to see him back on the pitch. But Fraser's chance to return to the starting XI has seemingly gone now.