Newcastle United reveal Nick Pope red card appeal decision ahead of Carabao Cup final
Eddie Howe's explained Newcastle United's decision on an appeal over Nick Pope's red card.
The England international was dismissed after handling outside his box as he attempted to stop Mohamed Salah.
"No, we didn't appeal," said Howe. "As much as I felt sorry for Nick, and felt that the red card was really harsh for what he did, abiding by the rules, we didn't think it worth appealing."
Howe, also without the cup-tied Martin Dubravka, must choose between Karius and Mark Gillespie for the final.
"They're two goalkeepers who have been part of our goalkeeping unit all year," said United's head coach. "They train every day with the two coaches.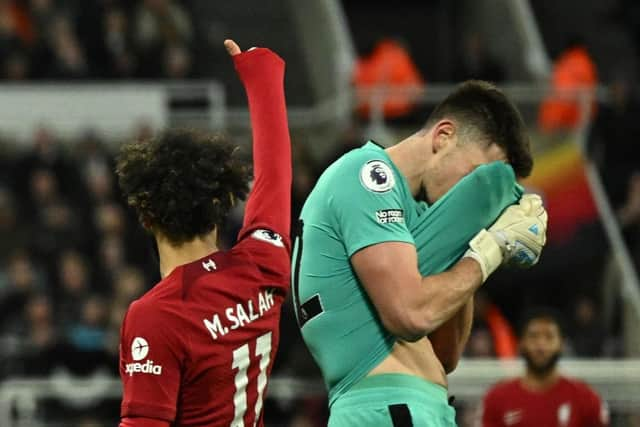 "They've been excellent. Their attitude to everything they've done has been very good. I know the focus from the media will be all on them expecting some big reaction, but it's just (been) to work, to work as normal and get them ready for the game."
Asked if their lack of game time was a concern, Howe said: "No, not so much as it would be with an outfield player. Obviously, an outfield player, you'd have severe doubts about their physical performance. Are they able to last the game?
"With a goalkeeper, the skills are totally different. They have had games. They've had a lot of training games. They're involved in everything. What they need to do, they've got it there. They just haven't had that crowd in front of them when they do it.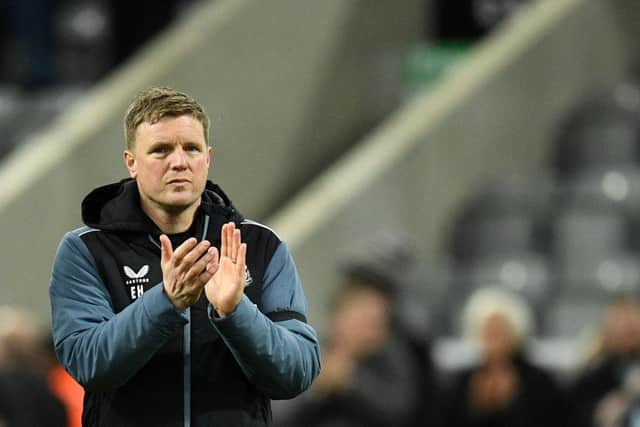 "That's the only difference. I understand it's probably preferable if they had, but they haven't. Loris, for example, has got incredible experiences. I've no doubts he can handle the occasion."
Howe spoke to Pope after the Liverpool game as he "processed" what had happened.
"I spoke to him Saturday night," said Howe. "He's disappointed, he's trying to process it all, but he's so level-headed and team-orientated. His initial thought wasn't with himself, it was with the team and what he needed to do to help whoever was playing,
"He's an incredible personality, and I hope he gets another chance soon to play in a high profile game like this."
Asked if he would have a one-on-one chat with 29-year-old Karius this week, Howe said: "I'd be speaking to all my players on a one-to-one basis.
"I'd speak to him as I speak to all my players to find out what they need, whether that's training, help in any aspect of their play, getting their preparation right and they know what's expected.
"That's something I'll speak to all the players about."