New Newcastle United injury update on Callum Wilson, Joe Willock and Allan Saint-Maximin ahead of Liverpool
Eddie Howe's issues an update on four injured Newcastle United players ahead of Liverpool's visit to St James's Park.
And Howe today revealed that Willock's hamstring injury is not as bad as feared, though the midfielder won't be involved for fourth-placed Newcastle against Liverpool tomorrow.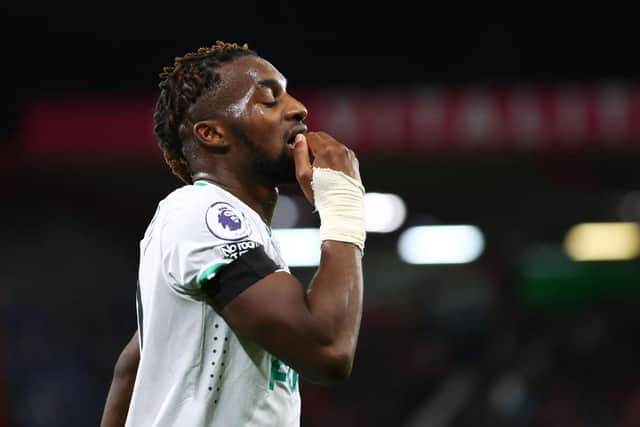 "Joe, we haven't seen yet," said United's head coach. "I think he'll be doubtful for the game tomorrow. I don't think it's a big injury at all, a very minor complaint with his hamstring, so we hope to get him back very quickly."
It was feared that the injury would keep Willock out of the Carabao Cup final against Manchester United next weekend.
Asked if Willock had a chance of playing at Wembley on February 26, Howe added: "Yeah, definitely there's a chance (he can play)."
Saint-Maximin and Almiron were forced off with hamstring and hand injuries respectively against Bournemouth, and Howe said: "They've been training, and, yeah, they're fine."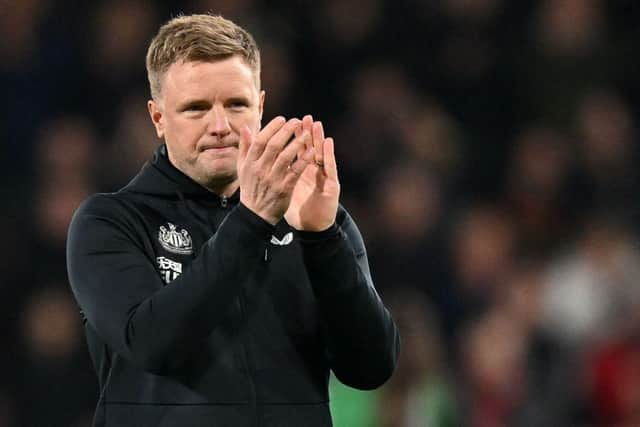 Howe said: "Callum's done really well. As we said at the time, it was a very minor complaint. He hasn't trained yet. We hope that he trains today, and then he's in contention."
Asked if he would have one eye on the cup final when he makes a decision on Wilson's involvement, Howe said: "I think it'll be based on 'is he 100% fit to play?'.
"He hasn't trained to this point. It's always with this game, not with a view to the future, but it's a view with trying to keep Callum fit, as with all our players."
Meanwhile, Matt Targett, sidelined since Christmas with a heel injury, has made a "welcome" return to training ahead of the Liverpool game, though he won't be involved.
"I don't think (there is) any fresh injuries," said Howe. "Matt Targett's made a very welcome return to training, first steps for him. I won't push him this weekend. But good signs for him that he's nearing coming back."