Newcastle United head coach Eddie Howe gets his 'wish' after big announcement
Eddie Howe's backed Gareth Southgate's decision to lead England into Euro 2024.
"It's a very difficult game to predict," said Howe. "I'm working here every day with the long-term vision with short-term goals as well. I think you're always working day to day, game to game. But you're also trying to put things in place that will benefit you in the long-term. That is always how I've worked, and I'll never change that."
"I hope Gareth continues to carry on the magnificent job he has done," said Howe. "That's my wish for him. My only focus is Newcastle."
England were beaten 2-1 by France last week, and Howe said: "I thought they were really unlucky in the France game. It was just my opinion. They were the better team, but, sometimes, the better team doesn't win.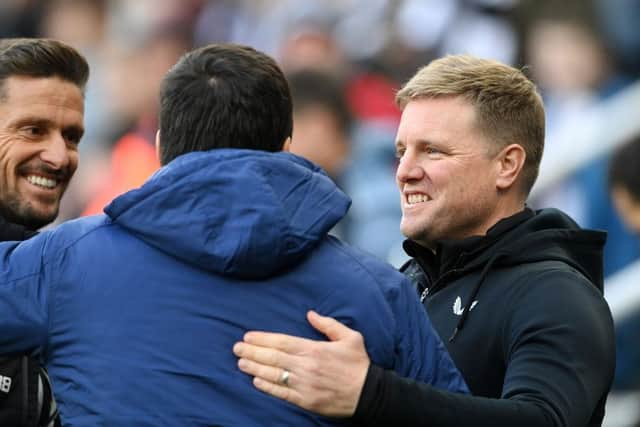 "I was sat watching with everybody else, hoping for an England win. It just didn't happen. It was a real shame, because I thought, overall in the tournament, they performed very well."
Meanwhile, Newcastle take on Bournemouth at St James's Park on Tuesday night in a fourth-round Carabao Cup tie.