Newcastle United head coach Eddie Howe issues incoming transfer update amid moves for two players
Newcastle United are pushing to sign two players before tomorrow night's transfer deadline.
Asked if Shelvey would be replaced before the deadline, Howe said: "We'll see what we can do in the market to try and bring a player in.
"There's no guarantee in that, as I've said with other transfers. We'll try, and we'll see what we can do, but, in terms of permanent signings, that would be very difficult.
"We'll look for, potentially, a loan situation, but it's got to be the right player. We don't just want to take any player."
Shelvey is out of contract at the end of the season, and Howe says he won't stand in the 30-year-old's way.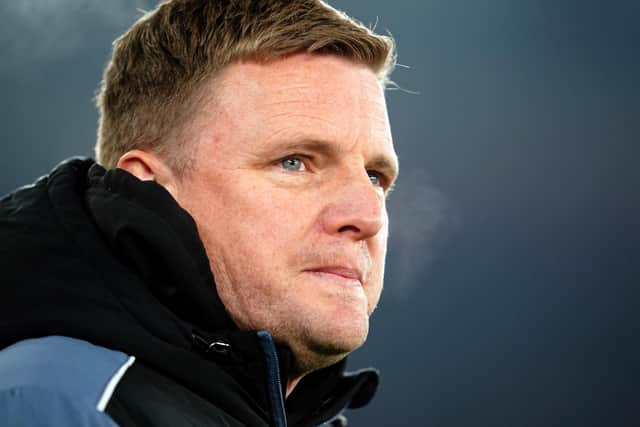 "Jonjo's been a huge player for this football club over the last seven years. He's been a very important part of my squad.
"Unfortunately, he's had injuries this season. Certainly, I wouldn't want to lose him, but I have to understand, similar to the Chris Wood situation, the player's wishes with his contract coming to an end this summer."
Howe conceded that the situation with Shelvey – who hasn't started a Premier League game this season due to injuries – was "not ideal" given that the club has so little time to find a replacement.
"Jonjo's situation has come late in the window, and that's not ideal for us," said Howe. "It wasn't something we wanted to consider. It's enabling us to look at what's out there, but there's no guarantee".
Meanwhile, the club, which is preparing for tomorrow night's Carabao Cup semi-final second leg against Southampton, is also in talks over a move for 21-year-old West Ham United right-back Harrison Ashby, who is out of contract at the end of the season.
Howe said: "That's still be be concluded."